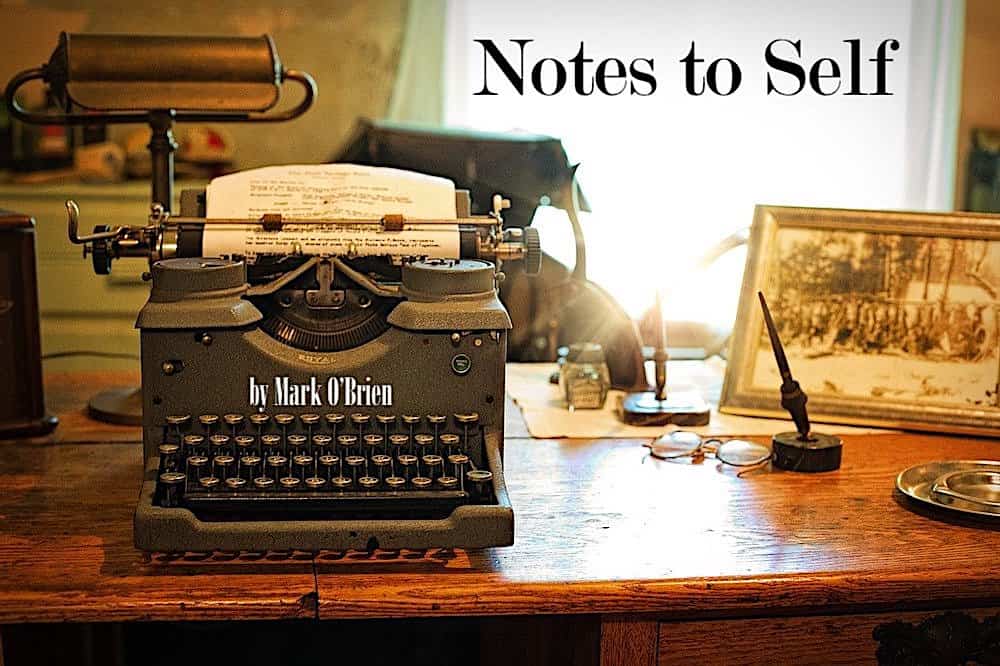 Author's Note: This is the next installment in my series on agency. The purpose of the series is to help us understand — just as we can't love others without first loving ourselves, just as our happiness is our responsibility, not the responsibility of others — once we perceive the world in the context of our own power, we won't be subject to those who seek to take that power from us.
You find evidence of agency — and the need for it — in surprising places and where you least expect it.
Exhibit A: The Boston Globe published an article by Chloé Valdary entitled, "A hole in the heart of antiracism training". In it, Chloé writes this, in part, pointing out fallacies in the writings of two authors of dubious celebrity:
Ibram X. Kendi, whose book How to Be an Anti-Racist … topped best-seller lists … [but] the focus on racial groups implicitly asserts the existence of monolithic and stereotypical "white" and "black" Americas. Life is far more complex than this limited taxonomy would allow. In fact many Americans are black and white … American culture itself is a blend of European, African, Asian, and Native American traditions … Unfortunately, businesses and school districts across the country are embracing diversity training in which white attendees are held responsible for the sins of their ancestors, and their lived experiences are prejudged (by extension, so too are those of their nonwhite colleagues). White attendees are told that they are fragile — to use a word promulgated by another prominent diversity consultant, Robin DiAngelo — and that such fragility proves their racism. They are told that they must commit to becoming active antiracists and get with the retraining program: Admit you suffer from the sin of being white and seek penitence.
Please grant me the fact that I'm writing this in the present. Ibram Kendi wants me to feel guilty for being white. Why? Robin DiAngelo wants me to seek penitence (or to at least be fragile) for being white. Why?
Groucho Marx's daughter was once denied membership in a swim club because she was half-Jewish. Groucho wrote to the swim club and asked, "What if she only goes in the water halfway?" Similarly, my daughter-in-law, Lauren, is black. Needless to say, my son, Sean, is not. Should their children — my grandchildren, Evan and Maia — feel half-guilty? Half-penitent? Half-fragile?
Can we please stop this shit? It's as insulting and divisive as folks like Kendi and DiAngelo would say I am. Every moment we spend on — and every ounce of energy we invest in — feeling guilty about the accidents of our births detract from our agency.
Exhibit B: As you'll see from this video, the young man in it is the embodiment of agency. You'll also notice that video is on my YouTube Channel. There are two reasons for that, each of which informs the other: (1) I love him. (2) He's unwaveringly committed to his own agency. He's asked me to edit a collection of his poetry. He's asked me to help him write a curriculum for an educational, personal development, and life-skills program he's developing. And he's working on his master's degree. I've told him exactly what I've always told my sons: If you think something's worth working at, regardless of what it is, so do I.
The color of Stephen's skin has nothing to do with the content of his character, with what he's overcome, with what he's determined to accomplish, and with my love and respect for him. He's 35 years my junior. He's also a hero and a role model to me. Will I ever encounter his challenges? No. Did he let his challenges define him? No. Did I miss an opportunity to invest time and energy in judgmental cognition of his blackness? Hell, no. That's not an opportunity, it's a trap that continues to be baited, even now.
The color of my skin has nothing to do with the way Stephen perceives me, with the faith he invests in me, with what he knows I'm ready and willing to commit to him, with what he trusts me to contribute to him and his success, with what he needs me to be for him. Did he miss an opportunity to invest time and energy in judgmental cognition of my whiteness, my guilt, and my fragility? Hell, no. He's way too intelligent, respectful, and driven to consider that an opportunity. Plus, he's way too busy creating his own opportunities to let anyone else define opportunity for him.
Each of us, Stephen and I, retain our agency. It's what allows us to have the relationship we have. Without it, we'd have retreated to our monolithic and stereotypical corners and taken shots at each other from those corners. We'd have wasted our time, our energy, and our humanity.
We have better things to do. All of us do. Let's get busy, shall we?
I'll meet you in the middle.