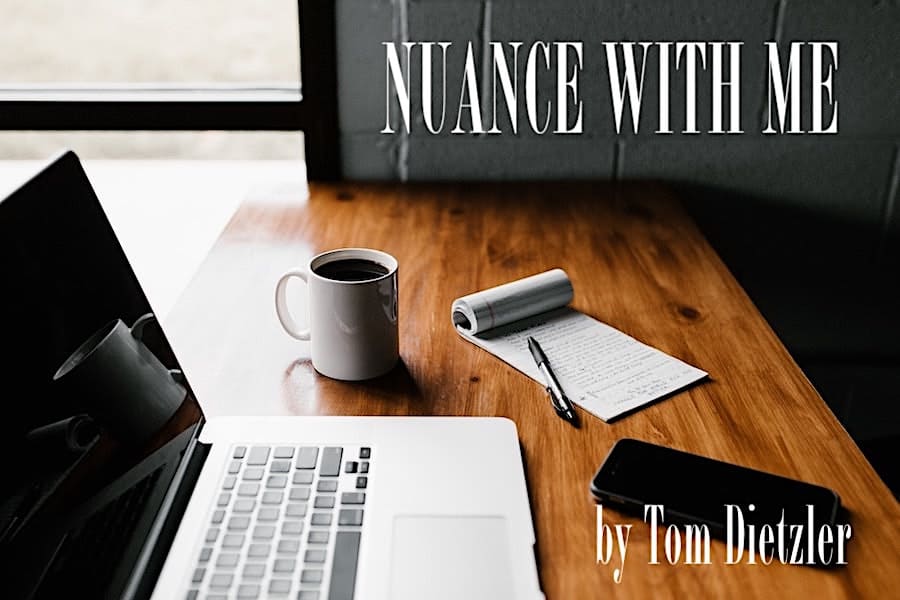 Reading is one of the great pathways to knowledge, I think we all agree on that. Have you ever started out trying to drink from some great fountain of knowledge, anxious to add to your own storehouse of stuff that you know, and then, just a little ways in, you stop? Being able to use any number of search engines to power your way to new information should allow us to scale new heights, and nothing can hold us back from being veritable learnification machines, right?
Please allow me to explain where this tirade originates. Insider knowledge, acronyms, shorthand, jargon – are all ways that we can use to further the divide among people.
I was working on an update for our monthly newsletter that we publish. I use that platform to keep people informed about stuff happening in my sphere of influence. I wanted to explain my topic in clear simple terms, possibly oversimplifying it. My goal was to have anyone who read what I wrote to understand it without having to contact a lawyer, and without having to research it mercilessly in order to continue reading it.
Here's the kicker – to no one's surprise, the government website that I went to so that I could close my knowledge gap about a stormwater runoff approval, nearly sucked the life right out of me. I understand that the goal of most government documents is to repel people's curiosity and therefore totally annihilate anyone's ability to understand what they are probably obligated by law to reveal and discuss. In this case, the objective was attained by having 11 ELEVEN acronyms on the first page. Now, in their defense, they did put in parentheses what three of the acronyms stood for. But as for understanding their function, purpose, and mission – you just run along pal, trust us and don't worry about it.
When I see acronyms, jargon, insider language, call it whatever you want, my first reaction is to sigh… Who in the heck is proofreading this?
Probably no one, or just another insider who cares not one whit about whether someone from outside their circle is able to read and understand it. Now I get it, sometimes the intended audience is a bunch of like-minded people and a program isn't necessary to know how all the pieces fit together… Rock on, go talk to yourselves, everyone nod your head and you can be really in the know about the topic without a lot of 'splainin' going on.
I work for a church. We are very intentional about not using "insider" language that "outsiders" won't understand. We don't even want there to be any notions of insider vs. outsider. Part of making people feel welcome is to speak a common language, not dumbing things down, but by using words that convey the message without anyone feeling like an interpreter is necessary. Let me use an example: how many of you reading this (thousands and thousands, I'm sure) would know what I mean if I use the word "narthex?" Narthex is a church word for lobby or entrance. It's our goal here for that word to only be used when I am talking to people about words that we don't use. Why use a word that most people don't know in the place of a word that everyone understands? The answer to that, I believe, is that you want to feel superior, or that you want it clearly understood that you're the insider, and they are not.
Acronyms are similarly used and abused. As with many things in life, you get one free one. The dog gets a free bark before he gets chastised to be quiet, the baby gets one squawk before you have to get up and check on the little human, the kids get one free scream before they are encouraged to be jubilant at a lesser pitch. If I see two or three acronyms, abbreviations or code talk in the first couple paragraphs, the writing better be so riveting and the content so pulse-quickening that I am muttering silent prayers for your forgiveness as I travel off into the ether to look them up.
We all operate in different spheres, we have different contexts, different backstories, different experiences, AND different audiences. None of those are bad things!
Use your powers of imagination and imagine someone who doesn't know what you know trying to figure out what the heck you are talking about. If there is some chance at all, that the eyes of some poor uninitiated soul shall fall upon your writing, please take a minute or two and explain what any shorthand might be representing.
I used to follow and interact with a guy on LinkedIn who I thought was pretty insightful about a lot of things. I'm pretty sure that his writing was cathartic for him and helped him to deal with some of the issues that had caused a few bumps along his journey. I finally stopped following him, and I don't even read his stuff anymore, besides his narcissism, which caused all discussion to be solely focused on him, he was a constant acronym dropper. Every other sentence had some reference to him that was as common to him as the names of the days of the week, but it wore me out. I am certain that he is crushed about my exit from his group of groupies.
Maybe your target audience would find it pedantic and tiresome if you explained too much, but I find that I can easily speed read through something I already understand, rather than pull off at every single exit ramp to ask for directions. After just a few turn offs, I'll usually turn around and just head back home.