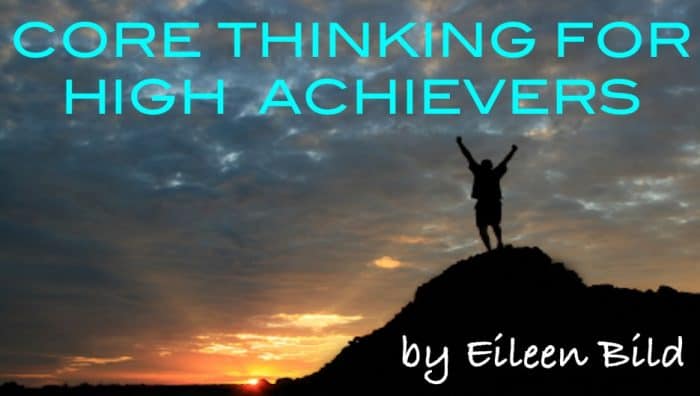 Jim Davis is a man of integrity and excellent work ethics. Starting out as a young man in the newspaper industry and working his way to become Senior VP and CCO for Harte-Hanks, Inc., enabled Jim to become a high achiever.
With dedication to not only his own success but for the success of others, he was able to take his personal and company goals; and reach his highest potential.
–Antoine de Saint-Expery
Find out what inspired Jim and how he led a successful career from the early days of being a Staff Writer to walking the path towards become Senior VP and CCO.
EB: What would you say is the key for success?
JD: Being goal oriented. It is essential to set both short and long-term goals and then diligently work toward them.  And it is important to continually revise and upgrade goals as original ones are met.
EB: When did you consider yourself a success and why?
JD: I considered myself a success each time I achieved goals I had established for myself. Then I would set new goals and work toward them.  Success became for me a process of achieving successive goals.
EB: When things were challenging, how did you push through the tough times?
JD: By remaining focused on the goals I had set and defining daily tasks that would help me achieve them. Perseverance is essential through difficult times.
EB: Did you have any success habits that you would like to pass on for others to consider?
JD: I think that establishing written goals with timeframes for achievement is essential. A well written plan with tangible, achievable goals is the framework for success.
EB: What is your favorite quote?
JD: One of my favorite quotations … not famous but essential to success.
"The reason most people never reach their goals is that they don't define them, or ever seriously consider them as believable or achievable. Winners can tell you where they are going, what they plan to do along the way, and who will be sharing the adventure with them."
–Denis Watley
EB: What is the most significant part of your career journey that you feel helped with your success?
JD: Working with my partners to establish and grow a business.  This required a blending of individual and corporate goals to achieve success.
EB: What motivated you in the morning?
JD: Through most of my career I was motivated by creating meaningful employment for others through the companies that I managed and grew.
EB: What advice would you give to those reading this interview?
JD: Define where you are going and when you want to get there, recognizing that there are a series of destinations on the way to success.
EB: Share some life lessons you learned along the way in your career.
JD: Review your written goals frequently so that you recognize your successes along with the way. Never fail to help others along the way.
EB: Is there anything else you would like to share?
JD: I believe your Master Mind Teams are a great concept and could greatly support individuals in setting and achieving goals.
---
BIO: Jim Davis was born in Jacksonville, attended Lee High School and after graduating from the University of Florida, began his career with the Jacksonville Journal newspaper as a Staff Writer.  From there he moved to Willian Cook Advertising (then the largest advertising agency in the southeast) as a Public Relations Account Executive. Next he served as a Marketing Officer of Atlantic Bancorporation, then joined his partners in a newly formed company, Direct Market Concepts, Inc., which grew into a regional direct marketing company. In 1993, the company was sold to Harte-Hanks, Inc., an international database marketing company where he served in a series of management positions, ultimately retiring as a Senior Vice President and Chief Customer Officer of the company