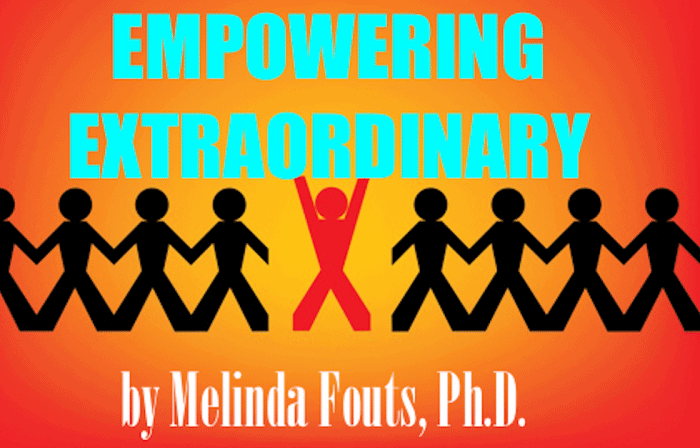 "Body language is a very powerful tool. We had body language before we had speech, and apparently, 80% of what you understand in a conversation is read through the body, not the words."
                                                                                                ~ Deborah Bull
When you are getting ready for your interview, what happens to you?
Do you tighten up in your solar plexus?

Do you take a quick breath in?

Does the thought of going into the interview make you a bit nervous?
Or, do you remain calm, confident and relaxed?
I coach many individuals who are in the interviewing process and lack of self-confidence is often the culprit to interviewing well.
We've all been in a room when a highly confident person walks in and we are often taken in by their presence. When they enter a room, without saying a word, they have made an impression.
How would you rate your self-confidence when you enter the building for an interview? What impression does the interviewer have of you when you walk in, smile, and shake their hand?
Did you know that you only have 10 seconds to make a good impression?
The online dictionary defines confidence as "freedom from doubt; belief in yourself and your abilities." The word confidence derived from the Middle French word of the same spelling and means, "firmly trusting." These are powerful words and bear repeating:
Freedom from doubt
Belief in yourself
Belief in your abilities
Firmly trusting
When you are going in for an interview, are you free from any self-doubt? Do you firmly believe in yourself and your abilities where your self-assurance is at the caliber that the person interviewing you can firmly trust in you because you firmly trust in yourself?
If your self-confidence diminishes when you walk into the interview, so does the confidence of the interviewer. Coming from a place of confidence turns the interview into a dialogue and less of an interview.
Back to the online dictionary, interview is defined as a formal meeting in which one or more persons question, consults, or evaluates another person. Once again, the origin of the word is from Middle French, entrevue, the verbal noun from s'entrevoir, "to visit each other briefly, have a glimpse of." No wonder our angst around interviewing for a job. We are only given a brief opportunity, to reveal a glimpse of ourselves to prove we are worthy of being offered the position. No wonder, then, that being interviewed is often a stressful situation and you lose your confidence. You are being evaluated in a brief moment and the interviewer is only experiencing a glimpse of you and your abilities.
A game changer is called upon and that is what I do. I change the dynamics of your entering into the interview so that you make a great first impression. The answer is to reclaim your confidence so that your first impression is one that exudes to the interviewer that you have:
No doubt in yourself
You believe in yourself
You know your strengths and your abilities
Because of the above, you are firmly trustworthy and can be bold in your confidence that you are the one for the job
An area needs mentioning that increases confidence. Have you identified your strengths? Most of my clients are blind to their own strengths and this is an area we explore to recapture confidence. Knowing ones' own strengths and being able to articulate it well in an interview is a valuable attribute to regain confidence. There are seven tips to interviewing with confidence and acing the interview.
[message type="custom" width="100%" start_color="#F0F0F0 " end_color="#F0F0F0 " border="#BBBBBB" color="#333333″]
Be clear what your strengths and best qualities are and take time to articulate them to your-self. This builds inner confidence and is a way to set you apart from anyone else that is being considered for the position.
Be passionate about what you do and connect your strengths to measurable results. Find one aspect of yourself that is unique so that you are remembered.
If you are caught off guard by a question, take time to repeat it back to the interviewer as if pondering the question. This gives you time to formulate your response.
If you are unsure of a question, push back and ask for clarification.
Beware of talking too much in your answer and find opportunities to turn the interview into more of a dialogue.
Be boldly authentic and sincere in your responses.
View your interview as an opportunity to gather information to see if this organization is a right fit for you.[/message][su_spacer]
Let me help you prepare for your next interview so that your first impression is one that the interviewer will remember. I offer a complimentary coaching session, and remember:
Success Starts With You
I welcome your likes and comments to enhance a compelling dialogue. Thank you for taking the time to engage.