We are here for good. Period.
IMAGINE THE POSSIBILITIES
What if you could change lives every day just by doing what you do "for good"? With more than a decade of perseverance and momentum, this simple idea has now become a global movement . We are humanity warriors. We care about people and we show it. We are present, we listen, we learn, and we act. We walk walk our talk. We are a happy community, growing stronger every day, backed by an unwavering commitment to do our very BEST to rediscover humanity at its BEST. We don't do it all, but we do it all "for good . And we'd love for you to come along for the ride, starting right now.
who
are We?
W

e are the Award-Winning publishing division of 360° Nation, presenting a life, culture, and biz multimedia digest, serving

as a hub of creative expression and personal growth designed with and for our writers and our community. With an emphasis on action, our vast worldwide contributor community empowers people to transition from knowing what to do to actually doing it —all complemented by syndication relationships with a choice group of equally innovative media outlets. Today and every day, we simply deliver the very best insights, intelligence, and inspiration available anywhere —doing it our way by placing our writers and our audience at the forefront. It's magical. It's evergreen. And quite frankly, it's

just good stuff. Period.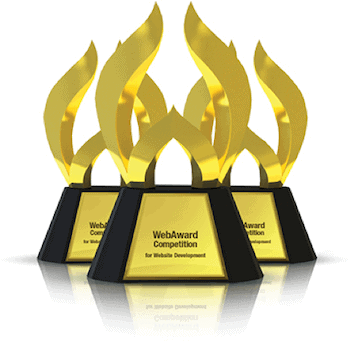 W

e ARE NOT a for-profit seeking to make a profit from pop-ups and advertising. In fact, you won't find a third-party ad anywhere on our site. We are not a nonprofit seeking your donation dollars. We ARE a "for good" enterprise, simply doing what we do because we have a passion for it. No catches. No surprises. No memberships. No kidding. Featured articles. Storytelling. Poetry. Music Videos. Podcasts. You name it —we simply publish "the best of the best" from across the life, culture, and biz channels.
Period.
W

e are "constructively disruptive" by design. We break the mold of the "status
quo" publishing bureaucracy for the greater good of our authors and our audience, asking "what if" and "why not" at every intersection … We unlock creativity by upending bureaucratic barriers. We cast aside industry norms in favor of better, faster, and cheaper. We thrive by listening to and learning from our authors and our audience, reacting with a natural sense of urgency and unparalleled access. We are constructively disruptive, embracing versus resisting unconventional approaches. We dare to change the game every step of the way. It's about positively changing the publishing world, not making a fast buck. We choose revolutionary versus incremental change.

We play our game, not theirs, and with our rules, not theirs. We break the mold and reassemble it. And then we break it again and again.

Our ethos and our multimedia reach are all tucked neatly under our 360° Nation umbrella for all to explore. Real

connection happens here. Real Relationships happen here.
I

t's time for a renaissance of pure, unbridled wonder. It's time to renew in both our
hearts and in our souls more joy, more kindness, more compassion, more understanding. And that magical sense of truly belonging to something greater than the status quo. The time is long overdue for a paradigm shift, pivoting from where we are to where many of us simply wish to be. The time is now to come together as a thriving "conscious community" where people are bound together by choice –not chance nor edict –remaining together because they want to. Because they embrace and enjoy listening, respecting, empathizing, and supporting without judgment. A community where they feel welcome and safe. Where authentic relationships can be counted on without hesitation or reservation. It's time to bring the spirit of "humanity at its best" back to the forefront. Come along as we reimagine the spirit of humanity at its very best under the universal umbrella of

360° Nation

.
Q

uite frankly, these folks do all the magic. Our writers are fascinating people. Some come to us as published & celebrated authors and some simply wish to spread their wings and create. Their backgrounds are diverse, ranging from poets, novelists, and nonfiction writers to memoirists, essayists & creators of experimental, genre-bending works. Just a whole bunch of talent gathered to inspire you. Our writers are people who combine warmth, humanity, and passion with technical expertise, bringing the head and the heart together as one. Individually and collectively they advance our common understanding of what's possible while challenging conventional wisdom with fresh and original ideas – bringing together the latest thought leadership, inspiring storytelling, and new paradigms while proving that well-being and performance rise in tandem. These folks are independent thinkers and don't simply write, but reap the benefits and relationships borne of inspired engagement. Simply the best of the best, poised to deliver the very best wisdom on the planet. Period.
*simply click on their headshot to enjoy their writing
WHAT MIGHT YOU FIND INTERESTING?
So much to share with you – where to begin? While we always recommend that you take a stroll across our entire Site, starting with our Home Page, do take a moment to check out these not-so-hidden gems ↴
WHAT ABOUT OUR DISTRIBUTION?
W

e share pretty much everything everywhere. Linkedin. Twitter. Facebook. And beyond. Take a stroll through our

Communities

and while you're there join them! And while you're sleeping and we're sleeping, our magical "encore" technology digs deep into the best of our published stuff and shares it across our massive social media networks 24 hours a day, 7 days a week, affording our writers the kind of exposure they just can't get anywhere else. And for those that don't want to miss all that we publish, we make availab

l

e

@BC360* TODAY

–

a customized evening summary by title and author.
W

e've published over 27,000 Articles from across the life, culture, and business spectrum, authored by hundreds upon hundreds writers worldwide. And for those tech nurds who care, our MOZ Domain Authority ("DA") ranks consistently above 45. DA is a score developed by MOZ that hints at the "strength" and relevance of a website for a specific subject area or industry. It's a logarithmic scale of points, typically ranging from zero to 100, which predicts how well a website will rank on search engine result pages (SERPs). The higher the number of points, the higher a website's
DA. And on top of that, we're enjoying over 3 million page visits plus.
l

everaging the amazing virtual power of the web and beyond, we've bolstered our commitment to nonprofits around the world in partnership with GOODWORKS 360, our affiliated pro bono social impact enterprise, poised to deliver mission-critical pro bono services to good nonprofits around the world. The end result? They remain focused on their mission,

passion,

and service to their community. We remain focused on delivering real solutions in real-time

while helping them make a difference in the world. We're not a FOR-PROFIT enterprise. We're not a NONPROFIT enterprise. We're a "FOR GOOD" social enterprise.
WHAT ABOUT OUR GLOBAL MEDIA ALLIANCES?
Amplify
& Inspire
We believe in the free exchange of authentic thought leadership at all levels, whether it be sharing the works of our extraordinary contributors with like-hearted partners, or using our substantial global reach and social media distribution to shine a brighter light on their writers. We proudly present our growing list of special global alliances, encouraging you to enjoy the content presented on each of their Sites. We take great comfort and pride in partnering with these esteemed enterprises in a collective effort to bring forth a better world for all, and we applaud their efforts.