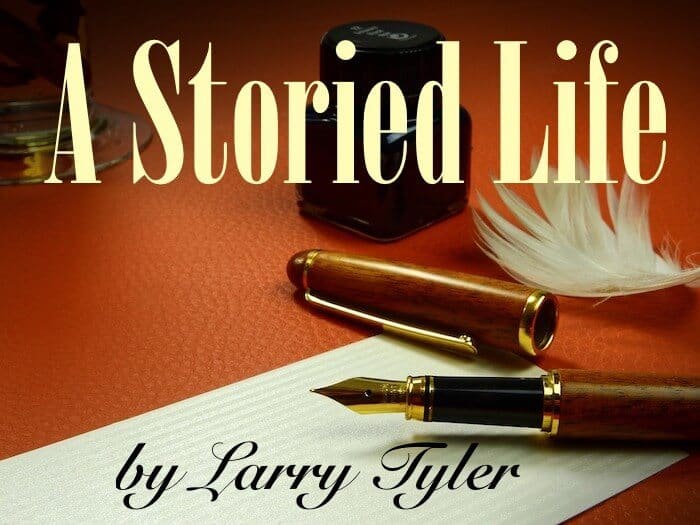 It was a cold crisp February morning in the Carolina Lowcountry.  Buddy was still in his bed and he could hear his parents arguing.  They were saying he was sick and they didn't have the money to make him well.  He came out to get his breakfast and he could feel the tension in the room.  His mom was in tears.  It seemed that they always argued about money.  Money that they didn't have.
After a quiet and tense breakfast, his father said let's go for a ride.  Buddy got excited because he loved to ride in the truck with the windows down.  They lived down a long dirt road but instead of heading out to the fields to chase birds and squirrels they turned and headed toward town.
They drove in silence until finally they pulled off the road near some railroad tracks and came to a stop.  Buddy's dad opened the door and got out.  He then walked around to Buddy's door and let him out.  Buddy felt afraid knowing that something was terribly wrong.  His dad was crying and telling him that he loved him and was very sorry.  He said someone would find Buddy and give him a good home.  He walked away from Buddy, got into his truck and drove off leaving a cloud of dust behind.
Buddy was left sitting on the gravel road watching a trail of dust disappearing into the distance.  He sat there waiting, wondering why he got left behind.  Surely he would come back and take him home to run in the fields.  He sat there for a long time waiting for his dad to come back.  He jumped up and ran as a car flew by blowing its horn.
Buddy wandered down the road looking for food and water.  The growl in his stomach reminded him how hungry, thirsty and cold he was.  After a time he comes to a neighborhood a few miles down the road and meandered up to a house where an old man was sitting on the front porch in a rocking chair.  He called out to Buddy in a warm and friendly tone.  Buddy came up to the porch and rolled over on his back so the man could rub his belly.  The man got up and went into the house.  Buddy could hear the man rattling around inside the house.  The man finally came out and brought Buddy a peanut butter sandwich and a bowl of water.  After his snack Buddy lay by the rocking chair and went to sleep.
Just before nightfall, a van pulled into the yard and a man was walking toward him with a leash and some treats.  He seemed to be friendly and caring but Buddy sensed something was happening when the man gently slid the leash around his neck.  He walked with the man over to his van and with treats and a gentle voice he put Buddy into a crate.
Buddy was confused, afraid, and he really just wanted to go home.  Soon they arrived at a place that had lots of dogs and cats.  The man took Buddy to a room where all the dogs were in crates or kennels.  They were nice to him and seemed to be checking to see if he was hurt and were sticking him with needles drawing blood.  They were talking softly to him and telling him everything would be ok.  They gave him a bath and a bowl of food.  Life seemed to be good here.  Everyone seemed to like him and he made a few friends.  In the distant corner of the room, he could see a sad look and the words heartworm positive was spoken, the same words that his mom and dad were arguing about.
One morning in March they told him that he was going somewhere very special, to a place where he could find a forever home.  They gathered up Buddy and some of his friends into the van that Buddy first rode in when he came to the center.  They took them to a big store that was air conditioned and had big leather chairs and couches.
The store was holding a big event to try and find all of them forever homes.  There were lots of people coming just to see them, talking to them, petting them and taking them for walks.  That was the first time I saw Buddy.  My wife and grandchildren, Roy and Reese, were there and they sat with Buddy giving him love and letting people see how sweet he was.  All the frisky dogs and puppies were getting adopted one by one.  Buddy was being his laid back self and in essence, made himself invisible, but Rory and Reese fell in love with him.  My wife told me that Buddy was a great dog and she did her utmost to get him adopted.
The day was almost over and soon they would be taking Buddy back to the center.  He was the last one.  My grandson, Rory, got upset and didn't want Buddy to have to go back.  My wife told me we were taking Buddy home and he was definitely not going back to the kennel.  I was concerned that he might not get along with our three little-rescued dogs but they loved him.  That day Buddy got his forever home.
Point Of View
We have three miniature poodles and they love their new brother.  Buddy was heartworm positive, but we got him past that.  Buddy is the dog that you always hope to find.  My wife and grandchildren saw that and stepped up and gave Buddy a forever home.
I would like to thank Orvis for a job where I can give back to the community and help dogs find a forever home.  To my staff at Orvis, thank you for helping to welcome so many dogs into our store and helping to find them homes.  I would like to thank Saint Frances Animal Center and the many heroes that work there.  You have changed my life and showed me what a group of people can do when they never give up.  I would like to thank Dr. Stephanie Fotorny for saving Buddy, making him heartworm free and making him strong and healthy.  All of you are heroes every day.
This story is not so different from the thousands of abandoned dogs and cats around the world.  It happens every day.  Give these pets a forever home, reach out and volunteer at the rescue centers.  They are desperate for volunteers, supplies, and people to walk these dogs.  They, in turn, will fill your life with unconditional love and happiness.
"Saving one dog will not change the world, but surely for that one dog, the world will change forever."