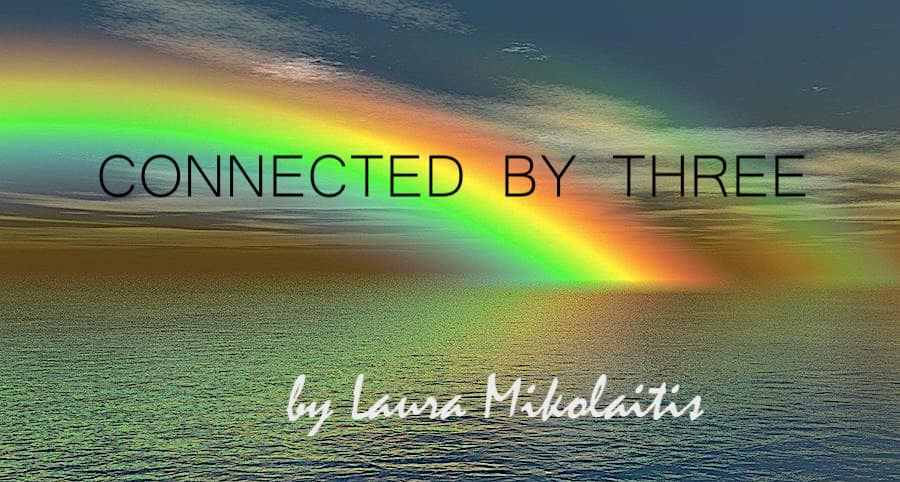 After a night of not sleeping well, I found myself having a difficult time getting motivated to get out of bed, let alone go for my morning run.
I watched the clock as I knew my window of opportunity for getting in my morning run was closing in on me. I procrastinated; which is unlike me because I enjoy my early morning miles. As I played it out in my head, I think my husband could sense that I wanted to go. So, he gave me a gentle, assuring nudge.
Half-heartedly, I put on my workout clothes, cued up my playlist, and then proceeded to set my interval timer on my fitness tracker. Still, my motivation was lacking. Again, I wanted to crawl back into bed.
As I took those first steps with the dawn just beginning to break, I was still feeling blah. I was still searching for excuses. But then something happened that changed the color of my mood ring, and my stride kicked into gear. I thought about the dancer, the runner, and the fighter.
The Dancer:
Dance, when you're broken open. Dance, if you've torn the bandage off. Dance in the middle of the fighting. Dance in your blood. Dance when you're perfectly free.

~ Rumi
I see her often. She is either standing at the edge of a long driveway or on the sidewalk across the street. She is usually dressed casually and wearing her sunglasses. On some days, her long dirty blond hair flows with her movement; and on other days, it is pulled back away from her face which radiates with happiness as she dances. Through her action, she seems aligned with whatever music is being piped in through her headphones.
She smiles as she dances with all parts of her being, and there is no doubt that she is comfortable in her skin. If ever there was someone who dances as if no one is watching, it would be her. I've seen her shake her booty, twirl around, and shake her booty again. All the while, her head is bobbing as she embodies the notion of a carefree spirit. I cannot ignore the randomness of her creative expression and feel joy when I see her; especially after a long day at work.
I cheer her on as I pass by and often say to myself, "You go, dancing lady, you go. Let your light shine."
I know nothing about her – not her name, not where she lives, and indeed not her story. I can only imagine these things and what compels her to do what she does almost daily. Does she live in the apartment complex across from where I see her? Is she waiting for a ride? Could it be that she is there for the sole purpose of bringing joy to others? Does she even see us when we pass by?
I honestly don't know. But I can say this.
She has a story. We all do. I can't help but feel that whatever hers is, that she is sharing a part of it in those few seconds when people pass by her. I like to imagine that she has closed the chapter on something; and that her dance signifies the freedom that accompanies writing a new one.
I think about how she lets her light shine even on a rainy day; which makes me think that if she can do it, so can we.
The Runner:
By perseverance, the snail reached the ark.

~ Charles Spurgeon
The first time I noticed him was near my office, but I more frequently see him when I am driving home from my Crossfit class in the evening. He is an older gentleman, and at first glance, you might consider him frail. His back hunched slightly with skin that looks tanned from the sun and a small frame. His body is lean, but something tells me there is strength in his scrawniness.
Usually, when I see him, he is wearing his flag emblazoned baseball cap and bright colored running attire. His stride isn't fast, but he is steady and determined as he runs along the busy city street. I've heard people toot their horns at him – his fans perhaps – as they pass by and he keeps moving along. Whether he hears them, is anyone's guess. I suspect, however, he does but chooses to remain in his zone and indiscreetly accept their cheers.
I am amazed at his gumption and admire his quest – whatever it may be. In those few seconds that I see him, I smile and say, "Rock on!" He isn't fast, but he is persistent in his efforts – a model of perseverance.
However, like the dancer, I know nothing about him, yet his presence sticks with me. I wonder where he lives, how far he runs, and how long he has been running. Does he have a family? A car? A home in the area? What motivates him to put one foot in front of the other and do what he does?
Again, I don't know. But here's what I like to think:
I imagine that his story includes tales of a hard life but good life, and perhaps spiced up with a few heaping tablespoons of intrigue. He lost a battle once but managed to come back. So, he runs because of a promise he made to himself many years ago, and because of his tenacity, he carries it out a little bit each day.
I think about how he doesn't let the obstacle of age stop him, and I tell myself that if he can do it, so can I. Eventually, you will reach your destination.
The Fighter:
Strength does not come from physical capacity. It comes from an indomitable will.

~ Mahatma Gandhi
The first time I saw him, it was a cold Fall evening. I was out for a run, and he was off in the distance. Above the music in my ears, I could hear him singing joyously along to the loud music that accompanied him; which made me smile but also drew my attention. I noticed that he was decked out in a Bruins hockey jersey and matching baseball cap – with longer blond hair poking out from underneath his hat.
I got the sense that he was on a mission.
As we neared closer, I kindly moved over so that he could pass freely by on the sidewalk. We exchanged smiles and nods as he wheeled his wheelchair past me, and I jogged past him.
Living in a small hilltown, I was surprised that I hadn't seen him before. Was he new to town? Had he always lived here? Where did he live? Of course, I also wondered what happened to him that he was in a wheelchair.
Like the dancer and the runner before him, I knew nothing about him, but there was something about him – a determination in his eyes and a spirit that transcended the chair that supported him.
He is as unknown to me as I am to him, but each time I see him or pass him, he radiates will that is unbreakable. I imagine that his story is full of ups and downs and that his challenges gave him a new lease on what it means to live each day. I suspect he proudly cheers his sports teams on and that he loves music. Maybe he is a musician or has aspirations of being one. Whatever his story is – and I am sure he has one – I believe it includes a battle and that he emerged a fighter.
I don't know other than what I've crafted in my mind. But this much I can tell you.
One night as I started on my run, we passed each other. After about 20 minutes in, I came upon him again. This time, as I was running uphill and feeling winded. I saw him at the top of the hill. His music was blaring, he was singing, and in his lap sat a six-pack of libations. It turns out that he wheels himself to our local Co-Op and back every day (weather permitting). He's been offered rides, which he graciously turns down and doesn't let the fact that he's in a chair limit his abilities. He battles the uneven sidewalks, the hills, and the main road to get to where he needs to go.
So, on a morning or night when my legs are tired, and I'm heading uphill and slightly winded, I think of him and the miles he treks in his chair. Despite whatever happened to him, he has strength far above anything physical that I admire – no doubt from an indomitable will. To him, I say thank you for reminding me about the gifts of life and the grace with which we can choose to carry ourselves – regardless of our limitations.
If I could offer any takeaways from these three people it would be this:
Like the dancer, never be afraid to express yourself. It is freeing to be who you are. So embrace it and let your light shine.
Think about the runner with his slow and steady stride. I'm pretty sure regardless of his pace that he reaches his destination. Don't worry, you'll get there. Be persistent and take your time – and remember to enjoy the cheers along the way.  
There will be bumpy roads and detours, and the mountain might seem too steep to climb. Inside our head might be screaming, "I can't." But remember, you are a fighter also and inside you resides an indomitable will that will carry you through. So, sing along to the music and enjoy the ride. You never know who you might meet going uphill.