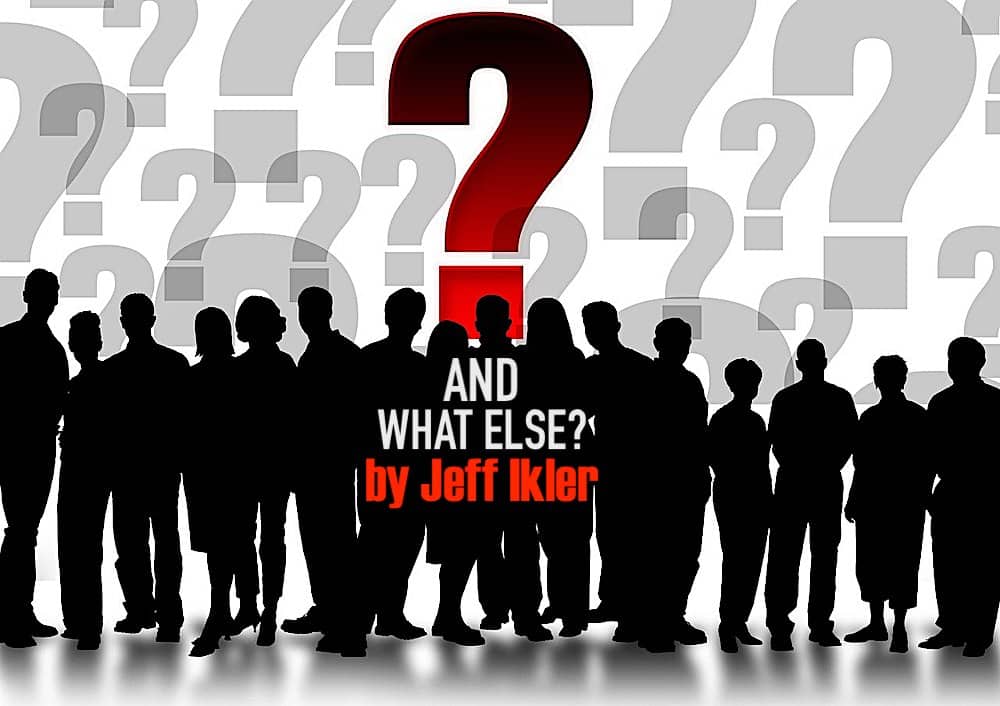 OK, it would be an exaggeration to say that we drove the 712 miles from our home near Chicago to a Provincial Park in the southwest corner of Ontario, Canada, conquered long, muddy, bug-infested portages, and endured what seemed at times like incessant rain just for the cornbread.
But maybe only slightly.
The "we" were my brother and a few of my teaching mates. Once we had tidied-up our classrooms for the summer recess and picked up our final checks, we loaded the cars with our gear and headed north for a week of wilderness canoeing, camping, and fishing.
The "Provincial Park" was Quetico (KWEH-ti-co). One theory on the origin of the name is that the Ojibwe people named it in reference to "a benevolent spirit who resides in places of great beauty." Another theory that I heard from the local outfitter we frequented is that Quetico is merely a bastardization of the word "quiet." Which theory is correct hardly matters, for Quetico is both a place of great beauty and stillness.
"We have made bread!"
It takes little skill to cook up a one-pot dinner of beans and franks, or macaroni and cheese, or pre-packaged dried soup with Bisquick dumplings. Cornbread over a campfire, however, is a different matter. Norman Maclean wrote of his father in A River Runs Through It that he "was very sure about certain matters pertaining to the universe. To him all good things – trout as well as eternal salvation – come by grace and grace comes by art and art does not come easy." He could have added baking cornbread over a campfire in that description.
Three elements were required for cornbread success:
The coals had to be glowing with sufficient heat. Too hot and the cornbread would burn. Too cool and the cornbread would dry out.
The aluminum pan holding the cornbread batter had to be placed on a heated flat rock that had been strategically placed near, but not in, the coals. And most important – and here's where the art comes in …
The pan needed to be surrounded on three sides by a large, but-not-too-large, concave-shaped piece of heavy aluminum foil. Folded into the top of that piece of foil was more foil, creating an oven of sorts. The front of the oven remained open, so that heat from the coals would radiate into its interior and cook the cornbread.
The oven, once secured against any sudden gust of wind, was a thing of beauty.
Periodically we would rotate the aluminum pan so that all sides were heated uniformly. The bread was done when a knife inserted in the center of the pan came out dry.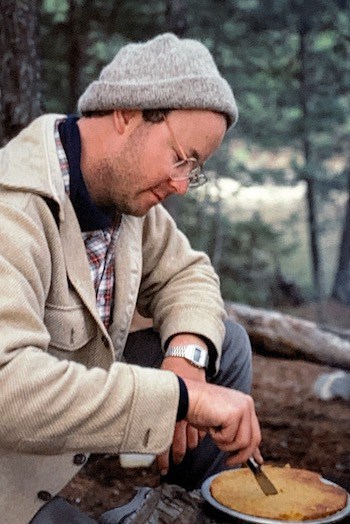 We then divided the cornbread up by the number of us on the trip and devoured it along with whatever main course we had prepared. Sometimes we had actually caught fish. Hungry lions at a kill had nothing on us.
There's that wonderful, much-needed scene of relief in Cast Away when Tom Hanks's character dances around the fire he has just created, shouting "I have made fire!" I think my mates and I all experienced that primal feeling as we carefully harnessed one of nature's four elements and watched it work its magic on a food that we share with fellow humans all around the world. "We have made bread!"
Once we had cleaned up the dishes, we returned to the campfire and passed around neoprene bottles of "light" and "dark" – peppermint schnapps and scotch.
We laughed when our friend, John – who attempted to quit smoking on each trip – took off one of his dirty socks and rolled it up, observing desperately "That's it. I'm going to smoke this."
We told stories – some of them were even true – serenaded nightly by one or more unseen loons.
When it got really dark, we looked out over the water and watched in silence as the bewitching Northern Lights pulsated their co-mingling fingers of blue, green, and yellow. At those moments, I could not help but think about who I was and what I wanted out of life.
____________________
It's a funny thing about names. I named my coaching and consulting practice "Quetico" because of the power of that place to challenge me physically and push me mentally to reflect on my life. My coaching environment, I concluded, should also be one of challenge and reflection so as to help my clients reach for growth.
I thought, too, that the unusualness of the name would prompt the question "Why did you name your practice Quetico?" giving me an opportunity to describe my coaching.
Sadly, I can count on one hand the number of times I've been asked that question since I started my practice. I can only deduce that (1) people are generally incurious or (2) they couldn't for the life of them figure out how to pronounce Quetico so they let the matter drop.
So I'm going to conduct an experiment. I'm going to change the company name in my email signature to "Cornbread Coaching and Consulting" and see what happens. If no one asks, well, I will still have the memory of making cornbread near an open fire.
Author's Note: Many thanks to Susan Rooks, The Grammar Goddess, for support on this and every piece.