Second In A Series On New Emerging Cybersecurity Technologies & Companies
In my second in a series of emerging technology interviews, I explore emerging technologies and companies that are changing the face of the cybersecurity ecosystem. Today I am speaking with Moshe Goldberg, Founder, from early-stage cybersecurity company TOUCANX, and the creator of a new paradigm for enhancing cybersecurity called BSoP.
Moshe – before we more deeply explore the tech issues of the day, can you tell me about your inventor's unique tech background? 
A friend of mine is our local genius. He grew up in a family where his cousins were all PhDs, and his uncle was a famous physics and mathematics teacher. He was compelled at an early age to delve into the intricacies of mathematics to win national competitions and to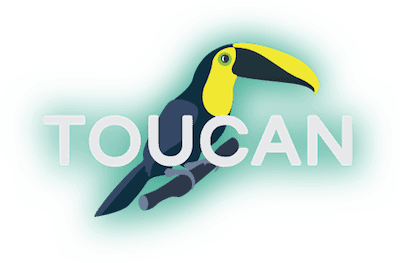 finish the top university program at age of 15 with G.P.A 4.0. Growing up in the former USSR where resources, especially computers were scarce gave him the benefit of having less access to shortcut technologies was that students were induced to utilize their minds to be creative with whatever we able to access to. Despite the lack of resources, he was very fortunate to have great teachers and mentors who taught him how to invent and solve difficult problems. He did receive more training in programming and systems engineering in his series of jobs that he pursued after education.
And when he came to America, he drew on this mindset that was ingrained in him throughout his childhood that to be successful one had to invent and come out with many different ideas and has successfully implemented projects for many Fortune 100 companies and top IT firms. He fit right into the entrepreneurial mindset and that is how TOUCANX evolved. He does not stop inventing and perfecting existing design and was recently nominated for security-related R&D award by a major automotive manufacturer.
What is Toucan and what makes it different from other Cybersecurity approaches?
TOUCANX's goal is to create a technology which provides the level of assurance for IT application, IT infrastructure in such a way that it works around the constraints of technology itself [and] does not force people to new operating systems, into new protocols.  Our goal is to make [the] system usable with low overhead. While existing security solutions are highly varied and cover a significant number of malicious patterns and types of attack – from malware and viruses to outright data theft, to sophisticated real-time attacks on infrastructure; the TOUCANX approach is more than just another entry in this long list of typical solutions.  Rather, TOUCANX introduces an architecture that, by design, segregates assets that are considered sensitive and/or classified thereby making them inaccessible to a malicious actor, regardless of the level of penetration or type of attack while not impeding usability.
Because malware detection is done real-time, and because recovery is done from outside the operating system, the system is always in a recoverable state making it even more resilient to the type of brute force malware attack that typically destroys the OS before it can be detected.
The patented BSoP approach taken by Toucanx injects relevant layers by using a hardware supported custom hypervisor that provides virtualization in a seamless manner, underneath a fully functioning and configured system as provided by the client, in a way that is seamless and transparent to the user.
For the sophisticated organization in finance and banking, medical and healthcare, automotive informatics or critical infrastructure; and for government agencies and organizations with high-level security requirements, Toucanx offers solutions for the Desktop/Laptop, Mobile Devices, the Internet of Things and Cloud Environments that meet or exceed compliance with government regulations, healthcare data standards, financial industry standards and more.
To make a long story short, one of the inventors had ten years of SWAT project experience with very complicated projects and security architectures that required specialized development expertise. These projects made him think about various areas of security—making sure it is not only secure, but it is actually adaptable to existing protocols. He learned to look at new techniques and applications for addressing unique IT and security issues.
This is where he came across the whitespace where he envisioned the solutions now codified in TOUCANX.  As he has observed the global market in terms of security, there are thousands of companies. And they are mostly based on very specific vectors of attack. Actually, vectors of attack are unlimited, and the approaches to protect are limited. He has not seen anybody who was actually trying to assure that the system is secure instead of just protecting against different specific threats.
The TOUCANX solution intrinsically secures any device network access and/or policy, regardless of geographic location with no single point of failure.  And, TOUCANX offers enhanced access control and security internally allowing the administrator to control more aspects of the network, modify policy, and replicate and layer policy enforcement in a "blind" environment or with an authenticated ID.
What cyber vulnerabilities do you see as most perilous and how does Toucanx solve those issues? What is the most exciting area you are currently working on? 
Weak spots are all throughout the cybersecurity ecosystem and growing. That is why we need a new comprehensive and holistic approach to defeat ransomware, malware, phishing, and distributed denial of service attacks. One of the most glaring weak spots, which I found is in the client-server protocol. It is a very old concept. Basically, the server process is built in such a way that it has to accept requests from everybody else on the lower level. And even if you have protection on a higher level, all of those are subject to rejection attacks, and they're actually weak. So TOUCANX figured out a way to inject the policy to limit the service per that global policy. Please, note that fix has to be not as a part of the code or some application or servers, because if it is within the same space, it is vulnerable as an operating system is, as a network is, as client service is—it has to be done through all systems. So we were able to do it on the low driver level to make sure that it applies throughout. However, the biggest unprotected threat today is social engineering and attack assisted from inside. To protect against such attacks TOUCANX injects unchangeable policies not subject to human error.
As part of the solution stack, TOUCANX Storage Server – the Cloud-based set of services – provides a framework for storage, retrieval, and quarantine of documents that are either sensitive or require further attention.
While the  TOUCANX proprietary architecture is unique, there are implementations that rely on custom virtualization to deliver a degree of security by separating at-risk processes into their own virtual environment. The primary difference between  TOUCANX and other virtualization-based security solutions is the fact that  TOUCANX utilizes macro-virtualization.  TOUCANX doesn't put an instance of risky code (i.e. a browser) into a container of its own; rather, it maintains segregated, complete environments and injects mandatory security into every layer in the stack.  Because of our proprietary macro-virtualization, TOUCANX can apply the technology to the entire ecosystem as one; treating the whole of the organization's cloud as one giant, distributed OS.
The policies are strong with no unwanted memory sharing and data transfer possible by a single administrative action. There is no network that could bridge secure and insecure environment. Instead, proprietary data moving technologies and workflows are applied to inject appropriate controls.
The most exciting area we are working on is formally launching our company! The time could not be more opportune and needed because of the growing array of cyber-threats we can help mitigate.
To stay informed on the morphing and complex landscape of Cybersecurity, What blogs, podcasts, tweets or websites do you follow?
I am an avid reader of many cybersecurity blogs and publications including Computer World, Dark Reading, Alien Vault .. too many to list. I do appreciate the opportunity to be interviewed in BIZCATALYST 360° because cybersecurity is for everyone, not just the subject matter experts and techies. As we function in an increasingly connected and digital world, we all need to be better informed and share our ideas and solutions that can help protect our data.
Discover more about TOUCANX.