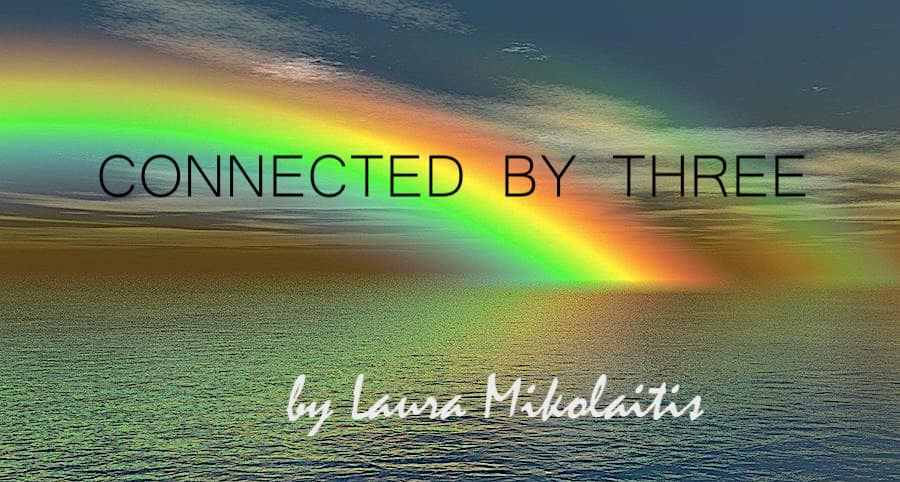 The other morning as I drove along the sparse country road on my way to work, I noticed a flag up ahead. It was standing in grandeur among trees beginning to show their artistry. A reminder that change is ever-present. I could tell that there was a sign sitting next to the flag, so I slowed down to read it. On a black chalkboard with delicate handwriting in red chalk, it read "9–11, Never Forget."
I felt my throat choke up, and tears escaped my eyes. I was already feeling melancholy as I set about the day, and this just drilled it home. Then, I realized that "Wake Up Call" by Scott Stapp was playing and the lyrics drew me in.
"One day the bridge is gonna break
One day the world will standstill
The sky will fall, the earth will shake
There's just so much a heart can take
This is a wake-up call
How many times before you lose it all?
You're like cannon ball-breaking walls
This is a wake-up call
Before there's no one left to catch your fall
But you can change it all
If you want to"
All I could think was "Wow," and I felt my eyes fill up again. The words could mean a million things to a million people, but for me, at that moment, it was a flood of emotions. The parallel to what happened that tragic day 18 years ago took my breath away, as did the timing of this song on my playlist.
But it was more than that.
What struck me the most is that it doesn't matter who you are or where you are in this world, you've likely been impacted by something that has caused your world to stand still. The bridge may have broken while you were standing on it and you may have felt like you were going to drown. The magnitude of the earthquake that shook your world may be immeasurable. Perhaps you had it all and then suddenly the sky fell. Now you stand alone, scared, and not sure of your purpose or your future.
Maybe, life didn't turn out how you planned, and now you wonder how you'll ever come back from an addiction, a divorce, or the loss of a child or a parent.
Unfortunately, there is no immunity idol to keep us safe and protect us from the ugliness and atrocities of life; which when I think about it seems strange. Why would we want protection from life? Aren't we supposed to live with purpose and to it's fullest potential? Of course, I also understand that there are times when bad decisions made on our part may play a leading role in our demise. I also recognize that, on a broad scale, there's a plethora of wrongdoing and tragedies in our world. But that's a different story altogether.
What I keep coming back to is that if we are breathing and fortunate enough to be walking around this earth, then we are susceptible – to any of it. Good, bad, or indifferent. It's one of the things in my mind that connects us as human beings.
I couldn't turn off my thought processor as I drove; and even later that evening while I went for a run, my thoughts still kept coming back to that song and those lyrics. It made so much sense, and I couldn't escape the desire to write about it.
Maybe because to some degree I've been there, and I know loved ones who also have. Again, it's what connects us: our susceptibility.
So, I ask you to consider this.
Haven't we all bled at some point? 
Don't we all carry scars – inside or out – that hold some significance in our life?
Have you ever asked yourself or someone else "How did this happen?" and then break down. 
Or maybe, as you lie awake in the middle of the night, you whisper "What do I do now?" hoping that someone hears your cry for your help.
Then, again, maybe you sit in silence because you are too afraid.
Or perhaps you are the one who stands up and says, "We can make a difference." So you do.
There will be scales of ugliness, and tragedy will seep in. I'm not sure it will ever cease – at least not while we are breathing. But while we are here, while we are living, then we should try to make a difference.
Like the song says "But you can change it all. If you want to."
So let's start with ourselves and see what happens from there. I've learned that if we aren't happy with who we are if we don't love ourselves, then how the hell can we extend that anywhere else? We are all a moment in life's timeline leading us to the next stop should we be fortunate enough to get there. For some, they never get to step off tomorrow's platform. Like all the lives lost 18 years ago – and all the lives lost in between.
For others, we may stumble aimlessly off the platform and not give it another thought – hoping for tomorrow instead of living for today. Some, will grab hold, breathe deep, welcome the day, and live it.
But, as you probably realize, it changes in a split second — at any given time, at any given point of our lives – and we catapult into an emotional hurricane. Some of us may not make it out and some of us will. So, with debris at our feet, we wonder how we'll ever rebuild. But somehow we do. Somehow, somewhere, odds are being defied. We make a choice. We change. Hope shines through, and faith restores.
Afterall, wake up calls happen every day.