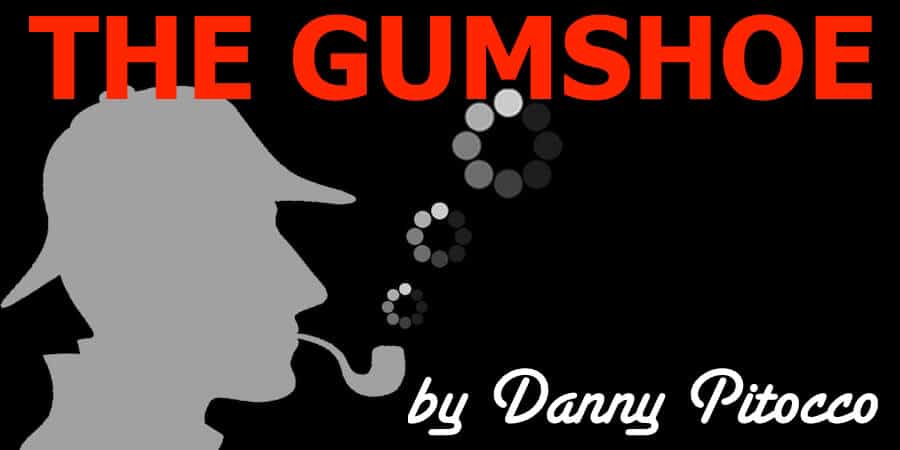 It was another balmy Southern California summer graveyard night shift in the city of Orange.  The only oranges to be seen were the two bright ones portrayed on the corresponding embroidered shoulder patches sewed on Gumshoe's uniform short sleeve shirt.   Additional oranges were pictured on the plastic "official city seals" that were affixed on both sides of the front doors of Gumshoe's police car, a white Chevy Nova. In Gumshoe's opinion, the large orange city seal logos on the outside doors of the painted white patrol car seemed to be a good target for a cop-killing sniper to "sight-in" and easily take out an unsuspecting "Officer Friendly".
Gumshoe never felt comfortable nor ever at complete ease being positioned behind a bright orange target.
You have to understand folks that all of the orange groves that "once were" along with the packing houses that created "the Valencia's, the Mandarins, the Seville's" had long since been swallowed up whole by the encroaching adobe-colored stucco housing tracts with the obligatory shopping centers within the ever-expanding city limits Orange known to us coppers as the "Big O".
While cruising the sleepy neighborhoods and commercial areas, Gumshoe had ample time to think of cascading thoughts about almost everything under the sun. In case it was under the moon.   Gumshoe contemplating the riddles of the universe kept Gumshoe awake and alert especially when there were no radio calls. Sort of a Gumshoe's personal time of reverie and reflection to pass the time journey on a slow, quiet night.
Hmm, Gumshoe would think:  "Maybe a bit too quiet ke-mo sah-bee" as Tonto would remark to the Long Ranger. But of course, city police work in the wee hours never remains calm. Gumshoe always had that expectation and that feeling of anticipation that things would break his mental reverie.
On this particular evening, Gumshoe motored along the old side of the city that had narrow streets running through an eclectic blend of light industrial workshops and circa 1940 single-family housing. Gumshoe had all four windows of his cruiser down to take in the night air.
It was several blocks ahead of Gumshoe's front hood when the sight of a  "darked-out" (no lights on) racing vehicle came into view followed almost simultaneously by the sounds of angry metal being smashed with a visible shower of sparks flying upwards like a thousand fireflies illuminating the night's darkness.
Deadly silence followed.
Gumshoe activated his overhead light bar and turned on his front-facing dual spotlights as he put out a "901T" (car crash) radio call at the hundred block on the street of this on-view incident.
Within less than a minute, Gumshoe was there.  A late model mid-size car had been driven blindly into the rear end of a parked heavy-duty flatbed delivery truck.
There were no visible signs on the pavement of impending crash skid marks that would indicate any attempt of the driver braking. The car's hood had jammed below the flatbed platform and the truck's flatbed had neatly sheared off the upper portion of the car's windshield and its roof beyond the side front middle door frames.
The strong acrid smell of burnt rubber assaulted Gumshoe's nostrils mixed with the sweet aroma of leaking gasoline on the asphalt.  No fire!  Thank God!
Gumshoe readily spied the male driver and the female front passenger.  They were both calmly and silently still seated upright. Their eyes were open with unblinking stares into nothingness.  Gumshoe could then detect the odor of alcohol.
They were both absolutely and positively DEAD.
Strangely, there was no blood or gore.
Both of their skulls, just up from their eyebrows, were missing.  Their skull caps were lying behind them on the back seats as if they were going to put them back on later.
Gumshoe's cell light shone directly into the exposed portions of their heads. Gumshoe immediately thought of plastic doll heads, but in this case, these heads still had intact brains with no more thoughts to be thought.
Gumshoe pondered the unanswered question:
"What had they been thinking?" So much for Gumshoe's quiet reverie on that graveyard shift in the "Big O".
Always remember folks to love the ones who love you and try to love the ones who don't.
Coram Deo!