U

pon rounding the gravel road corner that leads to Quantum Leap Farm, you can feel your stress float away with the dust. Sitting on the outskirts of Tampa in Odessa, Florida, the equine-therapy farm is a sanctuary for all. In the words of a recent visitor –[su_spacer]
"I can feel my blood pressure drop. It's so peaceful here"
Quantum Leap Farm is a comprehensive equine-assisted therapy center serving children and adults with special needs, military service members, veterans and children with cancer and their families. Using horses as therapy partners, Quantum's staff provides a variety of equine activities to promote physical, mental and emotional well-being.
Growing Needs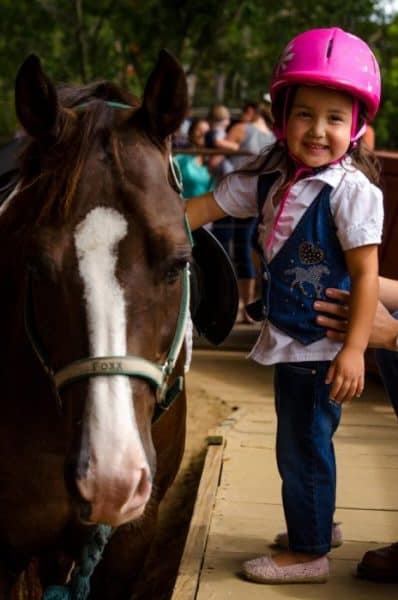 There are currently 59,000 special needs children in Hillsborough County alone. Families with a special needs member have higher rates of poverty and divorce. It's difficult for these families to find suitable services that meet their unique needs in an accessible setting.
Additionally, approximately 22 military veterans commit suicide every day in the U.S. Oftentimes this can be attributed to insufficient mental health care and support for veterans after they serve.
Quantum Leap Farm's mission is to empower people of all ages and abilities to grow strong, achieve therapeutic goals and overcome challenges through equine-assisted therapies. By focusing on the entire person (mind, body, spirit) and the entire family, Quantum's services offer healing and much-needed respite for these populations.
Equine-Therapy Services
Quantum's primary services include Therapeutic Riding, Hippotherapy (physical and occupational therapy on horseback), At E.A.S.E. (mental health and behavioral therapy), Family Fun Days, Corporate Team Building and Warrior Mission: At Ease Retreats (five-day therapeutic military retreats). Quantum's staff is made up of licensed medical professionals and trained equine handlers. It's therapy horses provide gentle physical activity, an opportunity for self-exploration and loving companionship for participants.
Greener Pastures
The "Quantum experience" is best described by those whom have participated. One such participant is Bryanna Tanase, who recently expressed her appreciation in the form of a letter to Quantum's very generous donors: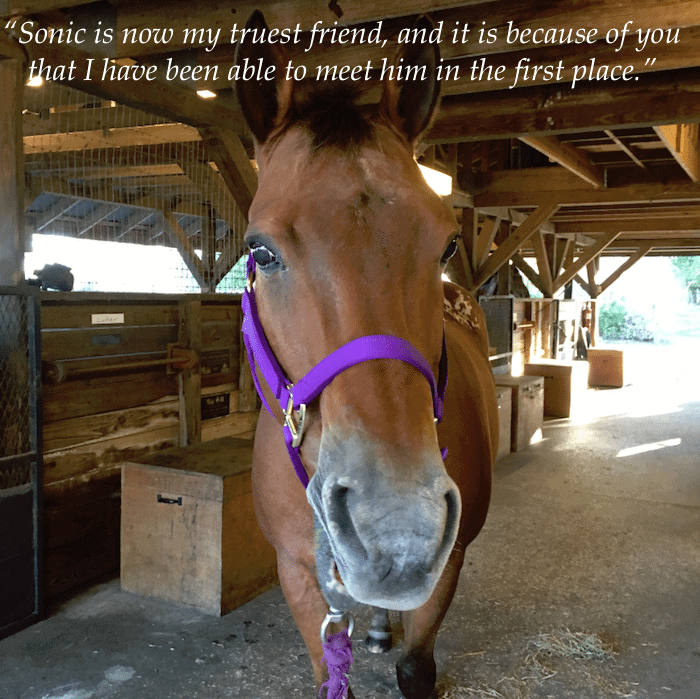 Dear Donor,
My name is Bryanna Tanase and I am a participant in Quantum Leap Farm's therapeutic riding program. I wanted to write this letter to personally thank you for your generous donation to support Quantum Leap's equine programs and horses. You are truly the heart and soul of the farm because, without your generosity, the amazing herd of therapy horses that call it home would not receive the care and facilities they need to be happy and do their job well. It is thanks to you that the horses will be able to continue to help myself and many other riders discover our abilities, rather than focus on our disabilities, and accomplish wonderful things and that the programs that help us to achieve so much will continue to be supported. I will tell you that Quantum Leap has helped me reach and go far beyond my riding dreams.
I first came to the farm in 2014, but it wasn't until last year that I became an official member of the program, and the experience has been life-changing. Twice a month, I ride Sonic, the bay Appaloosa and Quarter Horse mix at the farm, and with his help, I went from having improper posture in the saddle to riding with complete independence. When I ride, I am no longer the shy and timid girl who many know, but a strong and confident equestrian. Sonic is now my truest friend, and it is because of you that I have been able to meet him in the first place. You are a part of my success story, and myself and everyone at Quantum Leap thank you from the bottom of our hearts for your kindness and generosity.
Sincerely,
Bryanna Tanase
Terri Dodson is also a participant in Quantum Leap Farm's Therapeutic Riding Program. She's been riding for over a year and recently wrote to Quantum to express her gratitude:
Since I have been diagnosed with Multiple Sclerosis, Quantum Leap Farm provides me an experience like no other," she wrote. "The staff is so welcoming, warm and caring. They truly make me feel like I can do anything. There is nothing better than witnessing a fellow rider in the arena who comes in tired or down but once they start to ride their smile comes alive. The one time a week where we have to focus on riding allows us to be ourselves.
Unbridled Healing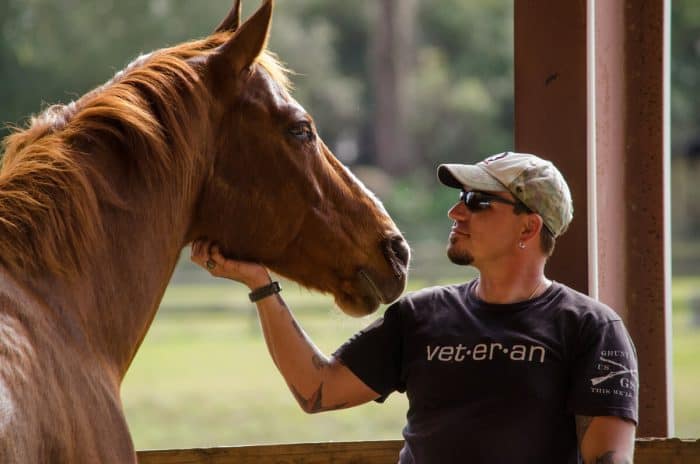 Quantum Leap Farm runs five-day highly therapeutic workshops for veterans and active-duty military called Warrior Mission: At Ease Retreats (WMAE). Throughout the year, participants from all over the U.S. come for recovery from post-traumatic stress, chronic pain, military sexual trauma, and mild traumatic brain injuries. These retreats include Equine-Assisted Self-Exploration (At EASE), Neurofeedback, Accelerated Resolution Therapy (ART), Craniosacral Massage, adaptive yoga, a storytelling workshop in collaboration with the Homefront Foundation and peer-to-peer support with other veterans.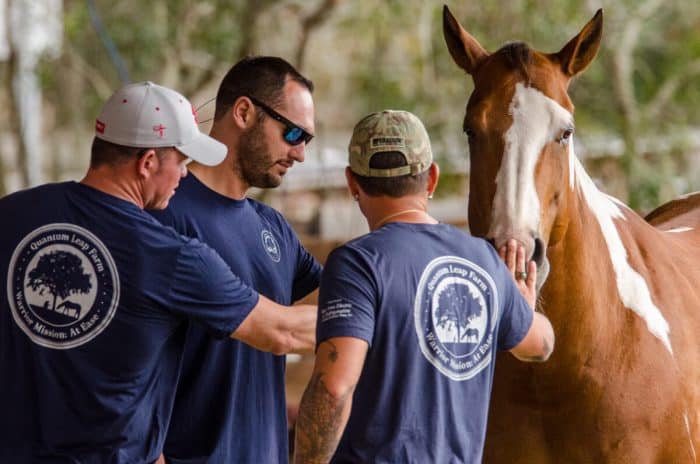 A recent veteran said, "Five days in this program did more for me than five years of conventional treatment. It was life-changing."
Participants attend free of charge thanks to the sponsors who fund this program.
A Stable Future
Quantum serves 1,500 participants a year with the help of over 600 volunteers. Founded in 2000, the non-profit is primarily funded by individual donors. The majority of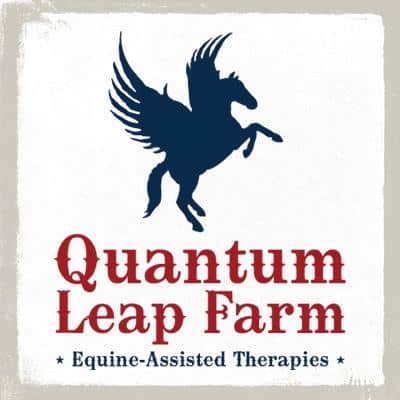 participants are on partial or full scholarship and no one is turned away for inability to pay for services.
Thanks to the generous support of the community, individuals in need have Quantum to call home with access to services that may have previously been unfeasible. As each day ends and the sun sets along the west tree line of the pasture, a few more people go home happy and restored. The dust settles back down, and the horses return to grazing.
CLICK HERE TO MAKE A DIFFERENCE TODAY!
---
To explore how you can support Quantum Leap Farm or for more information about services, visit Quantum Leap Farm