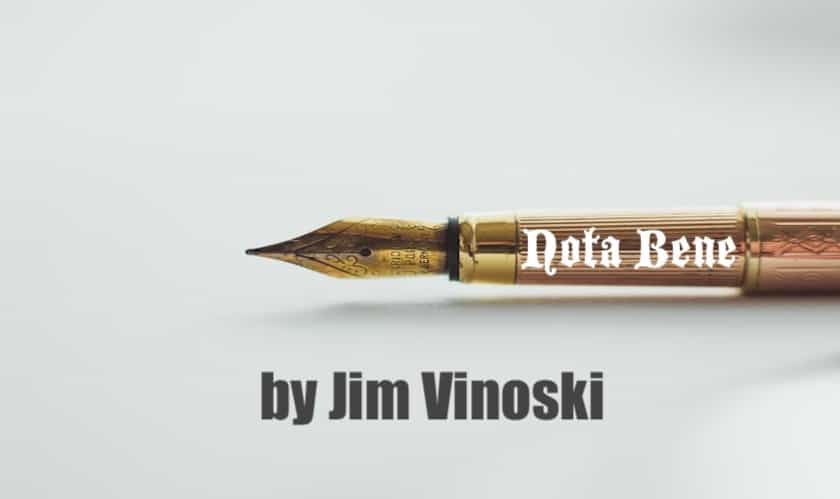 Sometimes little things your parents just do, the little examples they set, things you don't even really think about at the time, are life's most valuable lessons.
When I was growing up, my family was very active in our church, in our Catholic schools, in sports, and in a variety of other worthy causes. So we spent quite a bit of time at various crowded events: meetings, fundraisers, civic events, awards banquets, and so on. Pretty much without fail, when one of those events came to an end, my mom and dad wouldn't leave as most of the crowd departed for home. Much as us kids would have loved to dash off to our own house, we stayed.
And we helped put away the chairs.
You see, those events were held in multi-use spaces such as the church hall or our school cafeteria, or a city building. Almost always, the seating was folding metal chairs, and maybe folding tables too, arranged specifically for that event. So when it was over, those chairs either had to be folded up and put away, or rearranged to suit the regular purpose of the space. And pretty much every time, my parents and our big family would hang back and help.
Some of the time we weren't part of the group that organized things. Some of the time we were. It didn't matter. We jumped in regardless and made quick work of the wrap-up chores, which also often included sweeping and clearing up trash. I have to say, though many times I chafed at the work and just wanted to go home, I wound up with a great sense of accomplishment when we left behind a clean and tidy meeting room.
As I think back now, I'm certain the organizers of those events were happy to be able to get home more quickly themselves. And of course, my siblings and I got a marvelous lesson in what is now called "servant leadership," but which back then was just being a good member of the community. Either way, to this day I hang back and help put away the chairs. I bet my brothers and sister do too.
In today's world, far too many of our "leaders," in government and education and corporations, are busy grabbing more and more power by spewing hatred and dividing us and causing more problems and more destruction, rather than building our communities and leaving behind them clean and tidy spaces. Too great a part of our citizenry seems focused 100% on doing nothing but complaining and blaming others when things they purport to care about fall short of the perfection they think should exist, perfection that will never be reached.
Wouldn't it be a lot better if more people followed my parents' lead and just helped put away the chairs?