Recently, I saw the movie based on a true story of Louis Zamperini an Olympian, World War II hero who is haunted by nightmares of his torment and capture as a POW at the hands of a brutal Japanese guard named "Bird".
The core of the story is on "Forgiveness", "Redemption", and Grace.  Now to many, with all that has happened within the Catholic Church, some will turn away blaming God for everything; one of the characters in the movie portrayed as a priest said to Louis, "God did not cause your suffering", which later, Louis realized was true.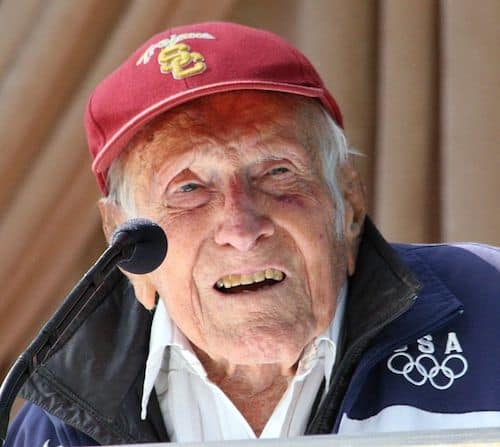 Mankind has free will to do what he pleases and that includes going against God.  What struck me most in this movie was how one man, broken, went to his knees to reconcile with God and to serve God as he promised he would while floating 44 days on a raft in the middle of the Ocean, looking up to the sky and saying "If you (God) will save me, I promise I will serve you.  God held him to that promise by helping Louis fight through those demons. Yet we have athletes who kneel not for God's glory, but for their own and so-called injustice against the police.  They kneel in protest against the American Flag that men and women have died for collecting not millions for pay, as some Athletes who never went to war do, but can be in this country of opportunity to play the game they love and get paid the bucks to do so.  To kneel against injustice, wrong time, wrong place.
In the end, they kneel not for the National Anthem, our Flag and Country, and what it stands for, but they kneel instead for injustice and get paid in return.