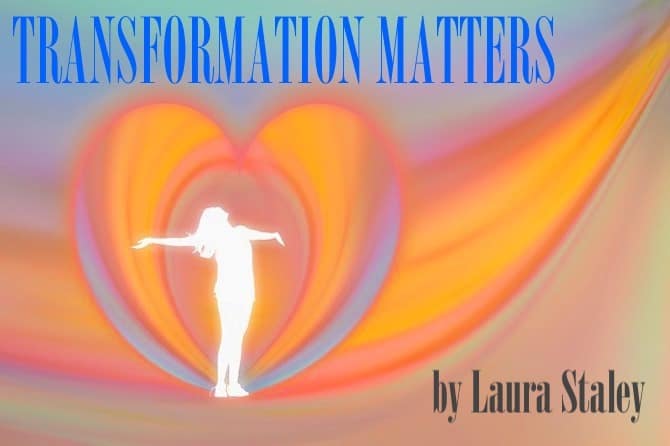 "This being human is a guest house. Every morning is a new arrival. A joy, a depression, a meanness, some momentary awareness comes as an unexpected visitor. Welcome and entertain them all. Even if they are a crowd of sorrows, who violently sweep your house empty of its furniture, still treat each guest honorably. He may be clearing you out for some new delight. The dark thought, the shame, the malice, meet them at the door laughing, and invite them in. Be grateful for whoever comes, because each has been sent as a guide from beyond."
—Rumi
This quote really spoke to me because for almost 24 hours I felt swept up with much anxiety tinged with slight resentment, which has mostly dissipated. Two nights ago I woke at 2:30 am and did not get back to sleep even when I did my 4-4-4 breathing-Inhale for four counts, hold for 4 counts, exhale 4 counts. Hold for 4 counts. Repeated several times.
A couple of months ago just days after I learned that my dad died, I received a phone call that the owner of the house I rent has chosen to sell. The sale involves three properties. At that juncture, I experienced much calm and clarity. I knew I could handle whatever came my way, that I could let the property management company know my preference to stay-in case the new owner chose to invest, and that I would look at other houses for rent in my community. After ten showings, there remain no offers on the table.
I continue to have my strong preference to stay here as a renter, to not disrupt my life with a move. When I drop into my heart, I feel much love for where I live. I realize I cannot be grippy. I can be grateful.
In my home here in North Carolina, I had not experienced any uninvited guests.
Then an experience last Friday tripped the wire to the anxieties. A stranger began unlocking the front door of my home as I sat working in the living room. Thinking the person had a package to deliver, I jumped up, and opened the door before he did.
"Can I help you?"
"There's a showing here at 1:30 pm," said a man with a realtor tag.
"I received no notification. Shall I leave with my dog right now?"
"Uh, no. You can stay. We'll be just a few minutes. My clients are almost here."
"Okay."
In a few minutes, I opened the door to let them in with no embarrassment about the fact I hadn't yet showered after my morning run, that I had many layers of clothing on including a hooded sweatshirt as the top layer. I did not walk after them explaining myself or the condition of my home. My former self would have apologized profusely for my appearance, for the less than immaculate physical space, and for not leaving.
The young couple and realtor walked through talking the entire time for about fifteen or twenty minutes. They thanked me as they walked out the door. I locked it behind them.
The delayed reaction of this unexpected visit happened over the weekend as DVR's from my past played. All the moments that my physical space, including homes I lived in as an adult with my children, had been entered without invitation by challenging, sometimes toxic, individuals. This regularly felt like a violation of my privacy and safety. And they were unwanted intrusions. Even when I made verbal and written requests to honor my privacy, to call to see if it was workable, they'd appear uninvited, out of the blue. For a decade, I ended all communication and stopped opening the door. When I moved to North Carolina, I left no forwarding address with any of them.
For over a month, strangers have been walking through the place I live. It's a designed, permission granted, welcome into the space. Furniture, artwork, personal photographs, and belongings all remain out in full view for all these "guests."
During this time of anxiety, difficult memories showed up in the guest house that is me. Many younger versions of myself came bearing vivid scenes with entire conversations, fully felt experiences from my early adulthood. Like ghosts they came to be seen and heard. Gently I appreciated all of them as they shook with fear, cried many unshed tears, and then made their way out the door of my wide-opened heart. Embracing these types of emotional "guests" takes great courage and compassion. My current adult inner witness anchored in much peace and strength rose up for the task. Healthy enough to handle this next layer of trauma residue, I engaged this important releasing work.
When you are safe enough in your life circumstances and inside yourself, you can allow the past hurts, memories, lived experiences in through the door of your being. You can take the time to free yourself of these experiences which supports an ability to see your current life situation with fresh eyes. Your circumstance may have the scent impressions of a distant difficulty which cues you. You can notice how your response softens or is completely different. No longer defending against tigers leaping out of cages, you can observe the current situation as a gentler nudge rather than a trigger that pokes the roar of undistinguished, unresolved pain. You recognize these characters; they have visited you many times.
Our bodies remember even if our minds don't. Certain months of the year may be loaded with anniversaries of past experiences. Autumn is one of those loaded times of the year for me.
A gentle letting go of another layer allows you to see with wide open eyes the present, the reality right here, right now. Your brain and nervous system shift away from survival into a healthier way of interacting. You can celebrate the ability to pause and respond in a new way, to see the ground you've taken, to notice how you actually embrace all the guests in the house that is you. They have interesting wisdom to bring you. Thank these "guides from beyond" each day for they want you to heal, to live free from their imprint, to flourish. May a softer calm emerge when the house of you has been emptied of detritus. May you live safer and more secure in this home of your soul.