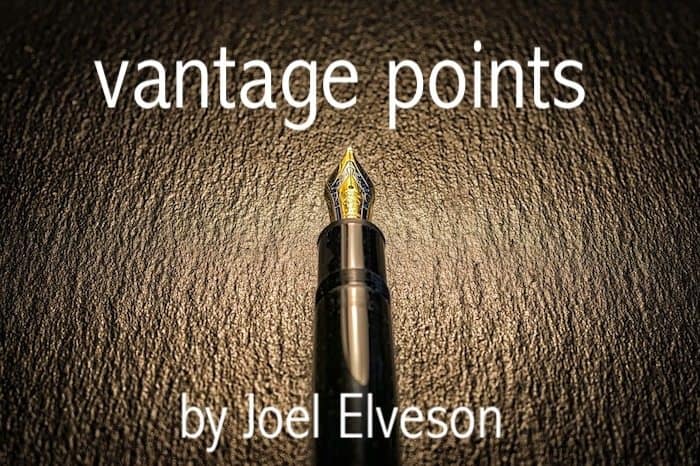 Dear Mom and Dad;
I have not written to you in quite some time. PLEASE PLEASE forgive me for not giving you the honors and respect you deserve. I will NEVER forget you or all that you did for me and taught me. Not a day goes by that I do not miss you. Not a day goes by that I both need and want to see you and hear your voices again. I don't know if I ever told you how much you inspired me. Through G-d, all that has come to me in life were treasures you gave me. You were so tough on me at times. Until it was too late I never knew why. I now know why! The message you were trying to drill into my thick skull was you wanted me to be the best I could be while pushing myself never to settle for okay. I had to aspire and work for greater things. Once Lee was born you made it known I must carry on the job of pushing him to be the best he could be while never settling to be okay. If you could only see a picture of the handsome young man he has grown into.
EDITOR'S NOTE – SEE PART I BELOW ⤵︎
I am ashamedly going to admit I failed him and myself miserably. Lee did not go to College which was my fault as I did not put my foot down (as you would always say, dad) to make it clear there was no choice in the matter. He is doing okay as he has a decent job with a boss who loves him but he can do better. There are greater things he can achieve. Although I repeatedly tell him this over and over again like his father his opinions are set in stone. At 33 years old he is going to do what he is going to do. In honor of your memory, I will keep pushing him. You probably are already aware he is not even close to being married since he is not dating. I want a grandchild (grandchildren) from him as much as you want a great-grandchild (great-grandchildren) from him. His seizures are finally becoming less frequent. To think he could have been killed in the accident that finally convinced him to give up driving at least until when (if?) he is seizure free. A growth the size of a grain of rice has been discovered in his neck but his ENT doctor does not think it is anything. Nonetheless, he is going for an MRI so the doctor can get a better view of it. He says he feels fine but like me you and mom even if he were not feeling well he will not admit to it. I guess its just an Elveson trait.

Since you and dad do not use or know about the internet it is (until now) that all the details of Fran's murder not to mention the investigation that revealed how the case was solved and Collabro's son (may he rot in Gan Eden which is Hebrew for He-l for all time) was found to be her killer. If that was not enough a very clear full-color picture of her tombstone with the words we all agreed should be there is shown. Looking at that picture from time brings to mind while he only brutalized and killed one person he emotionally killed all of us. Rest assured if he ever gets out of jail (according to Guy the last time he applied for parole he was again denied with no new parole hearings scheduled)  he will be taken care of. I know this is upsetting for you to hear but jail is too good for him. That being said as I mentioned above he will rue the day he gets out as Guy and I along with others will hunt him down. The day we find him will be his last day on earth. Guy knows many people in Law Enforcement so we would not get into any trouble for doing what the Court never did which was not giving him the Death Penalty.
Mom, you so dearly wanted Debby and me to become close again. Little by little that is happening. While I have not directly spoken to her the e-mail exchanges between us are becoming more and more frequent with the tone of her e-mails quite cordial. I sent her an e-mail a few minuted ago and she e-mailed me back less than one minute later. What happened between her and me was the result of disturbing information that mom's doctor in the hospital the nurses along with her Social Worker in Cabrini and your aid Stacey (I think that was her name) that your interactions with mom were "disturbing." Each time  Debby came to visit you she was put under close watch to determine if they should suspend her visiting privileges. In my stupidity combined with my love for you, I forgot how difficult it was for you to have to be your primary caretaker since she lived close by. While taking care of you Alan, Melanie and Eric was still in school so she had to be there for them as well. It was no great secret (you told Ann & myself) that Lee was your favorite of all four grandchildren and that you felt closet to him. Debby is an incredible father. Melanie is going to Medical School to become a Cardiologist. Alan has a great job. Eric is struggling a little bit. Michael is still Michael. The last few times we saw Michael (at your funeral and unveiling)  he was very conversational with us.
As for me at times I am skidding on ice. All signs point to the fact that Lee'seizures were inherited from me. My started years back while Lee's are only a couple of years old. You can take comfort in the fact I do not take or need medication to control them. Mine is what's known as cluster seizures as I go through periods where they come every day (sometimes multiple times a day) with the trigger being stress or my mood. My mood? Depression has taken hold of me. For that, I do take medication.  The comedian in me is still very much alive and well. Lately, I have been strongly encouraged to go into comedy as induce people into uncontrollable fits of laughter. Throughout it all, I am very straight-faced. These days I spend a lot of time writing articles many of which are quite personal. In between that, I started to work in my own business which is called Independent Executive Recruiting By Joel. You were long since gone when I found great success as a recruiter/recruiter trainer. It is a struggle sometimes as there is not much money that comes from it. But thanks again to famous Elveson stubbornness I refuse to give it up no matter how little I sleep at night. I have officially been diagnosed as an insomniac. In the end, I expect success since I now "partner" with other recruiters in addition to networking. As much time and effort as the business takes to run I make it my business to write. People seem to like what write which makes me feel good.
On the religious front you will be happy to learn I no longer wear the black hat but I still have the beard (you were never crazy about the beard either but it's okay) still dress in black and white wear my kippah even outside with my Tzitzis proudly at my side as they are supposed to be. This is what I am for now although I plan on doing more. As a result of all these doctor's appointments ( not wanting to upset both of you although dad won't show it I know you will get very upset and probably start yelling at me and crying I will not go into details about all of my illnesses) I have fallen in love with a neighborhood here in Brooklyn by the name of Boro Park. Kosher Shopping is all over the place. Oh yes, there is a bakery I go to quite often. My chocolate habit has worsened because of this with a brief flirtation with diminished kidney function. There is Jerusalem II which is my favorite pizza place. Kosher pizza is incredible. So is Glatt Kosher Chinese food along with Glatt Kosher Meats. The neighborhood is very vibrant along with being one of the safest neighborhoods in New York City. Boro Park has become very important to me. Plans are being formed to be able to move there. I have to live there! I have to live there! Please understand.
Dad the fight we had so many years back so many years ago should never have happened. What happened during it and immediately afterward is still with me. Jordan and the gang let me have it when I told them about our fight. I guess your temper and my temper made this incident inevitable but it still should never have happened. When the time came for me to move out on my own to California and back to New York again to be with the Muller's again I never forgot that day. When Ann and I started having some "rough spots" in the early part of our marriage you took the train from the Bronx to visit us in Brooklyn just to see how you could help. You always did have a big heart. The way you took to Ann's kids and the way they took to you was special. They considered you to be their grandfather.
Mom, you will be happy I am sure to know that Erica still remembers you fondly. Her kids are growing so fast. Ashley will be 12 years old this month while Jaden turned 11 years old just last week. Jodi now has three children. Two girls and a boy. I have never met them. Ashley and Jaden call me grandpa. At times I am not comfortable with it for different reasons. With us, Elveson's logic was and was not a strength. Dad If I remember was more influenced by logic than you were which played a part in his sometimes seemingly devoid of emotions other than anger. We all had moments when we were quick to anger. As we got older we could have found ways to desensitize ourselves from certain triggers but we did not.
I don't mind pouring out my heart and emotions to you now but regrettably, I did not do this when you were alive so that you would have understood me better. By the same token, I needed to better understand myself back then as I do now. For all the good and bad that is me you should not consider yourselves as having failed me. My impulsiveness my rush to make rash decisions the stupid decisions I made even when I knew there would be consequences. You had no part in any of it. Come to think of it you were not alive.  Those consequences are ones that I will be living with perhaps for the rest of my life. Once I learned I could sell I started to smell success. Success led to greed which led to trouble. In my business, I use a more "modified" approach but even with that, I try to collect as much money upfront from those businesses that want my help as I can. You tried to get dad to charge higher fees to the lawyers that needed his expert research skills but he resisted. He wanted to be "fair." For me, it was and is about how much I can make. It's too late to change that mentality but then again I don't think I have any interest in doing that. I am sorry if this pains you like many of the things I did that pained you.
Well, mom and I dad while I know there is so much more I have to say to both you that I never did but NEVER doubt how much your unselfish love meant to me. I did and will do everything I can to make you proud of me. You don't have to tell me as I already know that you are proud of me. From my standpoint, I had the two best parents a child could ever have. This is what made and makes losing you that much more sorrow filled for me. Yes, I know you are still with me as I feel your spirits dwelling inside of me. So much of what I do now in life is a direct result of your teachings. Each new rung I have to climb on the ladder of life I can now confidently do as you taught me how to climb. Much of the advice/knowledge you passed over to me I now pass over to others so that I may help them as you helped me.
I was trying to say goodbye to both of you a moment ago but I just could not do it. The coward in me could not lose you again or live life without you anymore. That motzei Shabbos when Michael called me with the news you had passed I broke down and subsequently began to hysterically cry. I immediately blamed myself for you dying. Over and I over while sobbing I would repeat "It's all my fault. It's all my fault." At that point in time, I wanted to die so I could be with my dearly beloved parents alongside my dear sister. If I could not have you, dad and Fran, there was no reason to live. Since I cannot say goodbye I will just say goodnight. Tomorrow night is the first night of Passover. Please join me at my seder table. I LOVE YOU!