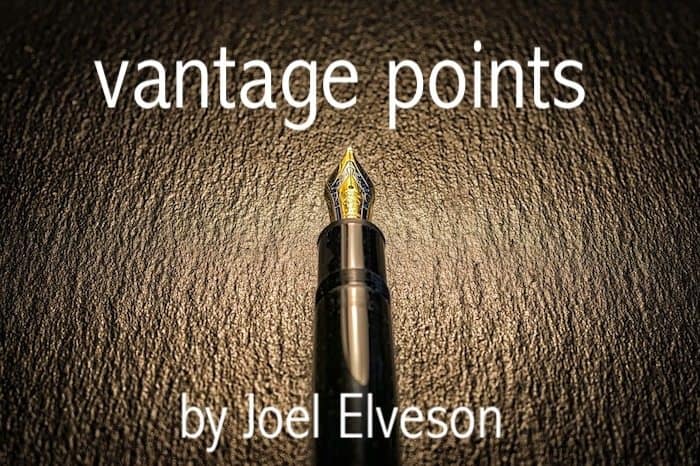 Every day's an endless stream of cigarettes and magazines.

–Homeward Bound, Simon & Garfunkel
Day#1-Saturday
I exited my eyes to sit down and write. In their final moments of meandering, my eyes caught a glimpse of a raindrop hanging precariously close to the edge of a brown steel step. As light merged with dark it was unclear if this simple object dislodged and fell silently to the ground below. The sun hadn't shined all day nor would it likely to have been seen if it had. In truth, the sun hadn't been seen for a long long while.
The days' moon that was due that night never came. To gaze up at in wonderment that man had been there and left his signatures upon it would not be possible tonight. In truth, there hadn't been a moon to look up at for a long, long while. For it may be sun and moon may not be seen for times that have yet to come.
As no thunk was heard from the black metal mailbox hanging outside the door that led to the remnants of a world to indicate something that was not expected had arrived unexpectedly. There is little to expect that means anything anyway. This day would not be unlike any other glum gloomy day that we exist in. What for is life living for anymore if not for life itself.
Footsteps of a little girl running back and fro across her living room floor who knows nothing of failing lungs harken me back to when controlled reckless recreation was allowed. "That's right, it's come to this
Yes it's come to this, And wasn't it a long way down, Wasn't it a strange way down?

–Dress Rehearsal Rag, Leonard Cohen.
It's funny how we sit on days like this almost in anticipation of word from the front that all is lost. Love can be lost and then regained. The innocence of our wildest imaginations is in a stranglehold but it is not lost. It is there for us to reclaim or regain once again. Aw yes, the birds still fly. They will unashamedly come to peck on my door to ask for their allotment of bread. It is then they will sing a song for us to join them in the refrain.
From the radio, a forgotten tune permeates through ears that long to hear it.  How much more does it mean today than yesterday? We surely should sing along with that song. When it has been these kinds of todays without suns, moons or smiles many songs are needed to be sung. For these are the songs of everyone clinging to voices.
Day#2-Sunday
Sunday comes with no regret. There is rain on the ground. All that can be seen is a gray sky that smothers all light. The streets are still and sullen with an even more somber feeling to them. What can be traced back is all but forgotten. What does back then have to do with the glum reality of today's depraved world? Everyman is all alone on their island of isolation where you must survive lest you die.
Onto the internet where it is hoped a ray of good news will be seen. 200,000 may die here in the US from the virus. What is this miracle drug chloroquine we hear about? If it works when can it be given out? Too little information is being given. Why the hush-hush we begin to ask others who are socially distant from us. Seeds of discontentment are spreading. Less distance more together some are starting to say.
Out of nowhere, a strange sound is heard from an unknown origin. Without question or doubt, it was the call of a bird sending out a message. What could he be saying? A short while later this strange-looking brownish bird is seen pacing back and forth through the small grassy patch in the yard while incessantly pecking at the ground. I have never seen a bird of this type before that came for a visit. Perhaps a supremely talented artist by the name of Raissa Urdiales has painted a picture of this bird. It would be good to know this bird just to know this bird.
Around 6:00 pm or so two hungry souls needed solid nourishment. A few clicks and 30 minutes later a piping hot box of pizza arrived at their doorstep but not before it was placed upstairs instead of downstairs as it had been written which elicited a complaint from the nasty masked delivery person who angrily climbed up a few modest steps to bring the box down. It was arguably the best pizza they had ever had. Four stars for Bravo Kosher Pizza. Filled stomachs with lightened conversation lifted the mood. And then one fell asleep. Hours later the other.
Garbage must go out. THERE IS NOBODY OUT THERE! A quick look down the block underneath the wrought iron structure where empty chariots are rarely seen or hear from anymore where NOBODY IS SEEN TO BE SEEN! Clad in flannel blue striped pajamas blanketed by a warming shirt did not allow for much exploration. There were pails, not social distanced from each other alongside waterlogged plastic bags but no sighting of a human form. Is this could this be the end of the world?  "It's the end of the world as we know it (I had some time alone)
It's the end of the world as we know it (I had some time alone). It's the end of the world as we know it and I feel fine (time I had some time alone). I feel fine (I feel fine).

–It's The End Of The World-R.E.M
Soon it will be Monday day. What difference will it make? Even if the sun does shine this time. Even if we feel the sunshine what difference will it make? WHAT DIFFERENCE WILL IT MAKE? Why will the friendly doctor not take any calls? Today was supposed to be the day for the verbal clearance to go out again. NO, there will be no disrobing by the door just because they say to do that. Disgusted just disgusted! Are you too?
Perhaps in a not so distant future, it will all be right again. A glum gloomy virus weekend has ended save for another few minutes or so. And then it begins anew again. Starry-eyed realism will have been reborn. When the rain will fall it will not matter. When the sun scorches the exposed flesh it will not matter. It will all be okay. Dream this not so far fetched dream with me.
Writer's Note: This article is not keyword searchable nor can it be found on Google Analytics or via Boolean Search. If you suspect from reading the previous sentence I had been in touch with Marc and received hopeful news your suspicion is correct.