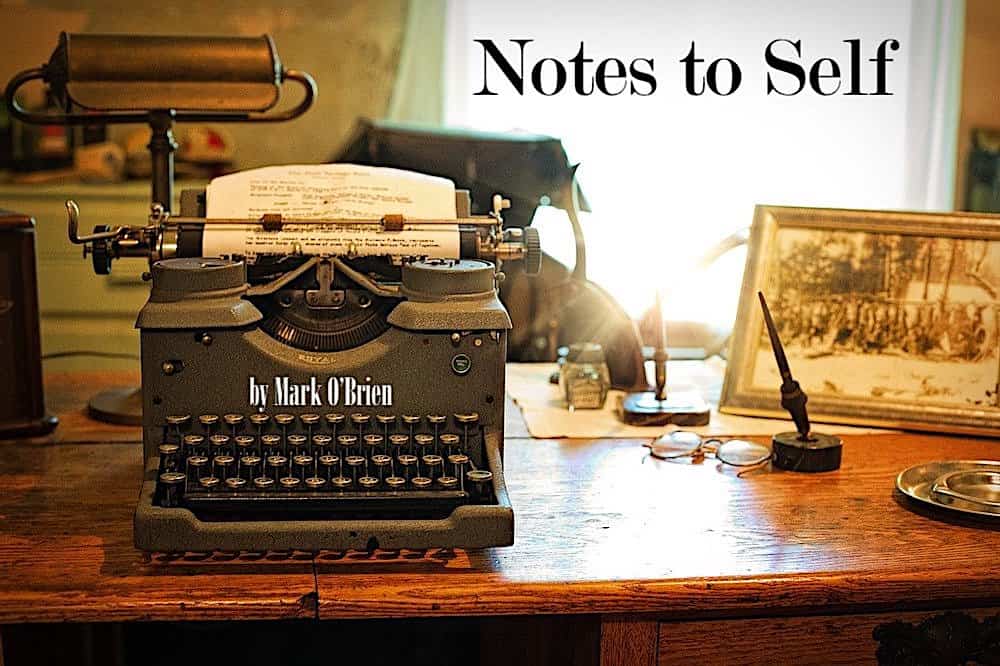 My friend, fellow BIZCATALYST 360˚ scribe, and one of my favorite storytellers, Tom Dietzler, recently wrote a typically wonderful story called, "A Single Bottle of Diet Pepsi Cola". Since no summarization would do it justice, and since I choose not to spoil anything, please read it for yourself. You'll be happy you did.
I will tell you, though, that one line, toward the end, launched me into a reverie of recollection that left me as grateful as I am for all of Tom's stories. This is the line: "It was part of our routine, it told me that all was well and that a job was well done." As Robbie Robertson says in Somewhere Down the Crazy River, "Oh, this is sure stirring up some ghosts for me."
From 2000 to 2004, I worked in an ad agency in Avon, Connecticut. There was no main road from where I lived to Avon, so my commutes would find me winding, cross lots, through a number of small towns. On one street, in one of those towns, I'd see the same two women walking and talking with each other, every morning. Their joy in and their contentment with each other and their walking was contagious. The comfort they gave me was undeniable.
One evening, on my way home, I stopped and bought flowers. The next morning, I put them in my car for my drive to work. When I saw those two women walking, I stopped my car, got out, and approached them with the flowers.
I said, "Ladies, I hope you won't think I'm nuts or call the police on me or anything. But I want to tell you something. I see you every morning on my drive to work. And as long as I see the two of you out walking, I know everything's right with the world. Thank you." And I handed them the flowers.
I don't necessarily think of myself as a creature of habit. Maybe I am. I don't know. But I do know there's great comfort in routines. It's why the sun rises and sets. It's why the seasons change. It's why we have traditions. It's why Tom Dietzler writes stories. It's why there's always a cold bottle of Pepsi on the bus. And it's why Joseph Campbell wrote this in The Hero With a Thousand Faces:
Looking back at what promised to be our own unique, unpredictable, and dangerous adventure, all we find in the end is such a series of standard metamorphoses as men and women have undergone in every quarter of the world, in all recorded centuries, and under every odd disguise of civilization.
We're constantly stirring up our own ghosts. We find the comfort of the familiar in them because they are of all of us. We may not recognize, acknowledge, or connect with them. But they're there, nevertheless.
Thank you for reminding me, Tom.