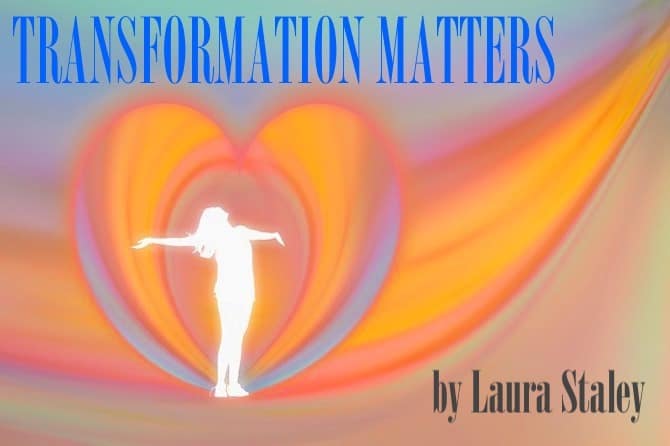 Sometimes, for a variety of reasons, you may choose to stop, drop, and get on a plane. In certain situations, this desire to be free may be so strong that it outweighs the consequences of real or perceived shame, failures, challenges, and hidden clutter in your home. The yearning for a fresh start can drive your actions. You may even be willing to risk your reputation as a "got it all together" person.
A close friend tearfully shared with me the story of one of her good friends leaving for California. A few days after her farewell party, the friend, who had just gone through a painful divorce, boarded a plane with only personal items and left behind most of her belongings in a rental home. She had never done anything like that before. None of her closest friends knew the condition of the house she left.
Twelve shocked women descended on the home and within two days cleared the perilously cluttered basement and all other rooms of the house to make space for the new renter. Her friends gave unselfishly of their time and elbow grease. Their friend, now in California, may have felt embarrassed about the condition of her life and her home. It takes courage to admit to the pain and clutter in our lives, even to our closest friends.
My friend then shared that the situation felt like a wake-up call for her. She confessed she tends not to tell people about the hard things going on in her life or ask others for help when she's struggling. I don't think she's alone in this desire to hide and hold it all together.
We may not want others to know our challenges and how cluttered our basements really are. We may fear we look like hoarders to our friends, and some part of us knows there is a relationship between our lives, homes, and psyches.
Maybe we haven't invited friends over to our homes for months because of this embarrassment or admitted to ourselves what is painful in our lives. We might think we are alone, so consequently, we exhaust ourselves by striving to appear that we have it all together to fit in and to seem "normal."
The woman who flew to California may have had relatives who did not approve of her move. It seems she wanted freedom from her past, all of her past, and left it behind in Ohio. Having invested time and love in vibrant friendships, she trusted that these women would be there for her in a time of need even though she hadn't disclosed her troubles. Compassionate friends will do what needs to be done for a beloved one.
I remember quickly packing the cluttered, disorganized kitchen of a friend who was moving at the same time she was bravely battling cancer. Another friend and I looked at each other when we saw the state of her kitchen. "I guess our friend is a bit of a hoarder." I nodded. We rolled up our sleeves and threw away a varied assortment of science experiments from her fridge. We opened drawers and placed items in boxes as efficiently as possible. We loved our friend and knew she was doing the best she could.
What if we all realized that most of us have some or a lot of clutter and a handful or many challenges in our lives? Knowing this, could we then breathe, relax, and reach out for some support?
Many of us have faced a home or life challenge at some point. We are not alone. We all deserve a fresh start. It takes courage to slowly dissipate the perfectionist pretense, but your heart might be grateful, and those who care about you most likely will want to help.
Reaching out to others for support in times of challenge might be part of a new beginning. There's a shared humanity that happens in times of transition. We often see that we are perfectly imperfect and utterly human and "flawsome:" both flawed and awesome at the same time.
The invitation exists to be courageously vulnerable in our lives and, at that moment, we may realize that honest communication with others makes the challenges a bit more bearable. The uncomfortable conversations can result in more meaningful bonds and a realization that we are connected in our love and compassion for one another.
A fresh start often involves gently letting go of shame, embarrassment, mistakes, failures, doubt, and limiting beliefs. It includes embracing our deep desire for freedom, growth, and fulfilling, honest relationships with others. Clutter doesn't define us. It can be cleared away along with disempowering thoughts that can dissipate over time. The rewards of a new moment, a clean canvas, and a more vibrant home are worth it.
Have you ever walked away or wanted to walk away from your entire life and start fresh? What do you do when you need to let go and bravely start over? Do you reach out for support when life gets challenging?
STAY ON TOP OF THE LATEST ◀︎ CLICK HERE ▶︎ TO ENJOY @BC360° TODAY DELIVERED TONIGHT