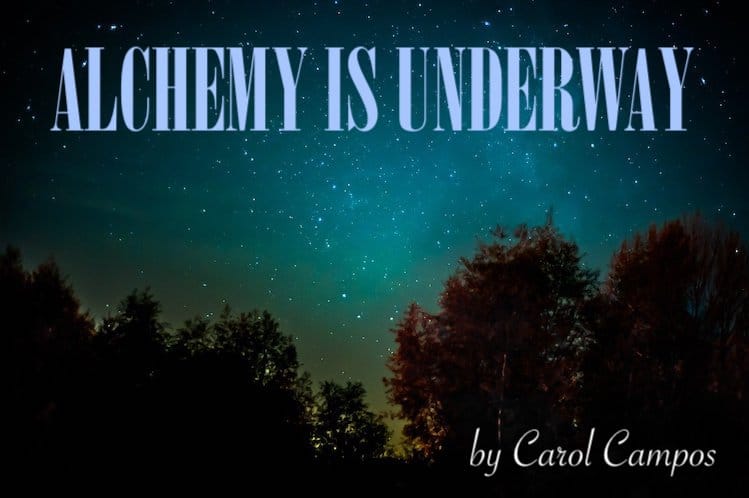 I spent the weekend in the Berkshires, a lovely, mountainous region in western Massachusetts.  It's filled with lakes, farms, walking trails, museums, historical homes, and quaint shops and restaurants.  I've been there many times, but this time brought up unexpected memories.  A friend and colleague of a college friend of mine offered her townhouse for the long weekend.  My friend, having recently sold her house in the Berkshires, jumped at the chance and invited me to join her.  In order to avoid holiday traffic, I awoke early on Saturday, threw my one bag in the car, grabbed a coffee, and within minutes I was cruising down the Massachusetts Turnpike.
Shouldn't I know better?  Haven't I learned this lesson by now? I'm no Brene Brown, but I know shame is one of the heaviest and most difficult emotions to navigate.
Throughout my life, I've vacillated between a scarcity mindset and an abundant one.  Just recently I started to emerge from the familiar ditch of lack and fear.  With all the "inner work" I've done, I'm well-versed in the idea that nothing is outside of us.  Everything comes from within.  Our outer world is a reflection of our inner world. Yep—got it.  But knowing that doesn't always transport me into a better place—at least not right away.  In fact, because I'm aware that I'm choosing my thoughts and beliefs (and therefore creating my reality), it actually brings on a tinge of shame.  Shouldn't I know better?  Haven't I learned this lesson by now? I'm no Brene Brown, but I know shame is one of the heaviest and most difficult emotions to navigate.  Then, like a magnet, if I'm not aware, other shameful memories and thoughts glom onto the original thought like a grotesque magnet.
In the early 1990s, I found myself in a very dark and desperate place.  I had no job; I was living with a crack addict who abused me, cheated on me, and stole from me and I felt ashamed every day.  Here I was, a white, educated woman who had been given every advantage in the world, and I threw it all away, all to be with someone who didn't value me.  Little by little I watched as every material thing I owned vanished.  Everything that wasn't nailed down was sold for drugs.  I wasn't a big jewelry person, but every piece of jewelry I owned was long gone, most likely sitting in a random pawn shop, never to be claimed.  I was too embarrassed to face my family and knew my emotions would betray me, so I didn't visit often.  They never visited me either, not wanting to witness what my life had become.
As the drug use escalated, so did the abuse and consequently, the shame.  I remember one particular winter night in 1992, my ex-husband was in a foul mood.  He had run out of cigarettes.  The last batch of drugs was wearing off.  I usually had about 2 to 3 days of "normalcy" before the monster would come out again.  I decided to go to the local grocery store to pick up a few things.  I didn't have much money.  I remember thinking "I wish I had enough money to buy him a pack of cigarettes.  That would calm him down a little."  I desperately wanted some peace and quiet, even if just for a night.
I picked up a few necessities and as I was getting ready to head to the checkout counter, a thought popped into my head. "Just grab one pack. Nobody will notice. You can pay back the money when things are better."  As I write this, I know how crazy it sounds.  But at the time, the act of stealing a pack of cigarettes felt like self-preservation.  With my heart pounding out of my chest, I picked up a pack and dropped it into my purse.  I felt faint, afraid that I would be caught.  And then there was a tap on my shoulder.
A plain-clothed woman had been on security detail and saw what I had done.  I was whisked into a shabby little office.  There was a man speaking to me, although I couldn't tell you what he looked like. I had my head down the entire time.  He and the woman proceeded to question me.  I told them the truth. I had taken them for my husband so that he would calm down. I remember saying "I don't even smoke."  They must have felt bad for me. Thankfully they did not press charges, but the shame flooding through me as I was told "not to come back" lasted for months—even years– to come.
Upon arriving home, I was met with screaming in my face.  "Did you at least get me some cigarettes?!"  "I forgot," I lied.  He slammed out of the apartment, apparently on the hunt for a cigarette or drugs.  I didn't realize I had been holding my breath and let out a deep sigh of relief—relief that he left, relief that the store didn't press charges, relief that my family wouldn't know what I had done…
I took a sip of my coffee, bringing my attention back to the present day.  Mountains began to appear on either side of the highway. The grass was dotted with white, pink, yellow, and purple flowers.  A wave of gratitude washed over me as I thought about how far I'd come from that awful day.  No matter what fears or feelings of shame I have in the present, it could never compare to what I went through in early adulthood.
When I got to the townhouse in the Berkshires, I reveled in the comfortable luxury.  My friend gave me a tour of the house.  It was beautiful, every room brimming with local treasures like paintings from the Norman Rockwell Gallery and baskets from the Hancock Shaker Village. The furniture was cozy, filled with colorful pillows and soft throws.  My room overlooked the lake across the street. Another wave of gratitude…
That evening, my friend and I sat outside by the gas fire, watching the spectacular sunset. The 1992 version of me could never have imagined this, even though I had experienced every comfort as a kid. It's a curious thing what the lens of shame can do, skewing how we view ourselves and the events of our past. Yet, it's still a choice. We get to choose what reality we focus on.  Today I choose to focus on the Berkshires in springtime and all the abundance it brings.