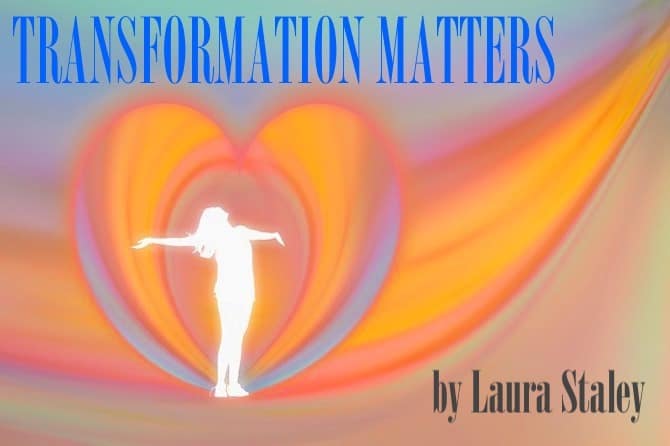 I am navigating through a breakup.
We experienced another rupture. I believe this is the fourth one in five years.
A week ago, I spoke a gentle boundary. He got very angry, used a lot of sentences beginning with "You." And spoke a version of 'I'll take my marbles and go home' as though I had rejected him which I had not.  Days before I had explained I felt psychologically, emotionally safe enough, brave enough inside myself to do deeper work to heal the latest emerging pieces of my own past trauma.
I continue my work with a gifted somatic therapist. I knew I needed healthy boundaries with him and spaces to feel safe including my office. I had asked him to knock at the doorway and wait for my response before entering.
In the aftermath, some additional uncomfortable interactions happened, and I did my best to respond with kindness, clarity, and compassion. We are facing the fact that one of us must move out of the house. We both love the House of Joy here on Magical Mountain.
We managed to have a couple of calmer conversations. I remained clear about my truth. I need safe space. He asked for a resource for trauma work. He also cleaned and organized the garage and set free a dead mouse.
I have vacillated in a sea of feelings of safety, inspiration, fear, grief, and overwhelm.  He shared he's having a similar, though more fearful, experience. And as he stated it, "My nightmare has happened." I now understand he's been scared for a long time that I would leave him. He vulnerably shared this with me.
He knows I love flowers. He brought flowers into the house yesterday. I said,
"I'm confused. Are these flowers for the house, for you, or for me? I thought we were shifting to a respectful friendship."
And I thought, oh, my God, this is what abusers do after they've been cruel to you. They bring flowers and apologies and promises to never do their behaviors again. Is he being kind or trying to manipulate me back into the pattern? Oh, right. This is what he knows to do. He's doing his best to navigate this new reality. Show compassion for yourself and him. Hold your clear boundaries. He said he wanted to stabilize things as we move into our separate lives.
After I asked about the flowers, he said, "I still feel the same way about you. Yet, you keep brushing back my acts of kindness with your volitional freedom-your agency- I don't think I will do any more gestures of kindness." The words come out wrapped in puffs of pain.
I know he is hurting. Our love relationship is no longer the context in which I can continue to flourish. I know now a traumatized person reacts to another person's needs, wants, aka boundaries as a trauma trigger. I remembered many times I've reacted from fear. I also know he's a good, kind, gentle, loving man. He is an exquisite mirror showing me where I get to grow. And his internal pain and love, words, behaviors are his. My internal thoughts, feelings, spoken words, and choices are mine to navigate. His trauma is his to heal or not.
I realize my thoughts look almost exactly like those I had in interactions with different people from my past when I said no, thank you, or felt confused by what didn't feel like kindness.  
No longer a gum ball machine spilling out thoughts out loud, I simply noticed their colors, size, and thickness. I celebrate this. Not saying words out loud that I can never stuff back into my mouth feels like such a victory. I can see how far I've come.  I honor how far from his starting point with me he has come with the level of awareness he has shared.
I see these struggles all the way back to my childhood in its much more intense and crueler version, of what many experts describe as trauma bonding. Now, in present time it shows up as an insecure attachment masquerading as a healthy, intimate love relationship. I live grateful I have created a healthy love relationship with my Self.
I know I can anchor to safety with the many practices I do. I can celebrate that I now identify the pattern as it is happening and not hours or days later. I can witness it from my True Self. My experience of self-agency from years of practice fuels the next courageously loving action I take. I know I can swim in these waters and arrive safely on shore of a new place to live and be free.
I unwrapped the flowers, filled three vases with water. I wrote, "Thank you for the flowers." On a piece of paper. I placed two roses symbolizing our friendship in a red vase on the mantel of the fireplace in the living room. The second smaller bouquet I placed on a side table in the living room. The third large bouquet graces the dining room table where we can choose to eat separately or together as we stabilize our interactions, take actions for our separate lives, and discover new spaces to live and flourish.  As best I can, I am being buoyed by the past long stretches of kindness, laughter, and loving experiences we shared and created together.
When is an act of kindness not really an act of kindness but a subtle way to shame or control you, or win you back? How can you respond with compassion for yourself and another?
When you say "No, thanks." do people get angry, sarcastic, and shame you? Does their reaction throw you back into a people-pleasing pattern or become a rich opportunity to stand in your truth or a mixture of two steps back, one step forward? You might realize your nauseated stomach is your body speaking its wisdom. The body almost always cues you when you've reverted to fawning dance steps. If you hear yourself apologizing and changing your mind, you've reverted to people pleasing.
I know this because I've done it myself a gazillion times.
Becoming both familiar with trauma-triggers trance-like dance and cultivating your True Self from embodied confidence, you can begin to pay attention to your body, hear your thoughts, practice the pause, and speak your truth. A commitment to truth-telling remains a brave act, a way to live with integrity. The path of integrity, of no more lying-white, gray, or black- is not a comfy walk. You likely will be met with anger or some form of blowback from some people, often those closest to you.
When some version of an insecure attachment shows itself, then its rupture requires one person to break the pattern and sometimes walk off the dance floor with internal dignity. When you can demonstrate grace for yourself and your former dance partner, you are doing the work of being the compassion you want to experience in the world.
I wish you and I continued courage in being willing to disappoint others and live true to ourselves.
Healthy love is not twisted. Healthy love does not demand you be someone you are not, to do things that aren't good for your body, mind, soul, being, heart. Healthy love frees you to live your truest life. Healthy love wants you to flourish, grow, evolve, and become all you can be with joy, compassion, grace, and acceptance. Healthy love includes boundaries which are the distance at which you can love you and another person. Self-love means holding your frame with your dance partner and knowing when to let go as an act of self-care and compassion.
May you keep loving yourself and others as so many of us are hurting, loving, healing, and transforming inside out and outside in.