2023 will be here before you know it, and now is the time to start preparing for investment opportunities this year. Investing is an important way to grow your wealth and prepare for the future. While there are some short-term risks associated with investing, if done correctly, it can be a great tool for saving money.
By taking the time to understand the basics of investing and learning how to make smart decisions, you can reap long-term rewards that will benefit you in both the immediate and distant future.
Photo by Precondo CA on Unsplash
Here Are Some Of The Many Benefits Of Investing:
One of the main benefits of investing is compounding interest. This means that as your investments increase in value, so does the amount of interest earned on them each year. Over time, this adds up to significant returns on your initial investment. The sooner you start investing, the more opportunity you have to use compounding interest to your advantage – every year you wait to start investing is one more year of potential growth lost.
Another key benefit of investing is diversification. By spreading your investments across different types of assets, such as stocks, bonds, and mutual funds, you can balance risk and reward in order to build a portfolio that meets your needs and goals. This helps minimize the impact of any individual stock or sector performing poorly while continuing to benefit from the performance of other investments in your portfolio.
Finally, investing can provide financial security for you and your family in the long term. As long as you are making smart decisions with your money, it is possible to use investments to create a passive income stream that will last for many years into the future. This can help cover important expenses such as education costs, retirement savings, and more.
There are a variety of different types of investments available, many of which may suit your needs.
Here Is An Overview Of Some Popular Investment Choices For 2023:
Stocks:
Stocks are a great choice for those looking for long-term gains in their portfolio. When you buy stocks, you own a small portion of the company whose shares you purchased. As a result, you can benefit from any capital appreciation and dividends paid by the company in question.
Before investing in stocks, research companies thoroughly so that you have an understanding of their financial health and potential performance going forward. To purchase stocks, you will need to open a brokerage account with an online broker or traditional financial institution.
Higher potential returns, ability to benefit from capital appreciation and dividends.
Higher risk due to market volatility and the need for research before investing.
Bonds:
Bonds are another popular investment option and are generally considered less risky than stocks. When you buy a bond, you are essentially lending money to the government or corporation that issued the bond. You will receive periodic interest payments until the bond matures, at which point you will usually get your original principal back.
There are various types of bonds available depending on the issuing entity; corporate bonds provide higher yields but come with greater risks than government-issued bonds. To purchase bonds, you'll need an account with a broker or financial institution that specializes in fixed-income investments
Lower risk than stocks, regular interest payments.
Relatively low return compared to other investment options.
Mutual Funds:
Mutual funds are a great way for investors to get diversified exposure to the stock market without having to individually select and purchase shares. When you invest in mutual funds, your money is pooled with other investors' capital and invested in a variety of stocks, bonds, and/or other underlying investments.
Before selecting a mutual fund, it is important to understand the fees associated with them as well as its strategy and objectives. Mutual funds can be purchased either through a full-service broker or an online platform.
Diversification, relatively low cost, and easy access.
Fees may be high depending on the fund and underlying investments.
ETFs:
Exchange-traded funds (ETFs) are similar to mutual funds in that they invest in a variety of stocks, bonds, and other securities. However, ETFs differ from mutual funds in that they trade like stocks, meaning you can buy or sell them at any time during the trading day.
ETFs generally have lower fees than mutual funds and offer more flexibility for investors looking to take advantage of short-term market movements. To get started with ETFs, you'll need an online brokerage account
Low costs, tax efficiency, and potential for short-term gains.
Not as diverse as mutual funds due to their structure.
Real Estate:
Real estate investments can provide long-term income and appreciation. When investing in real estate, you have the option to purchase a single property or invest in REITs (real estate investment trusts).
REITs pool together investors' money and use it to purchase properties that produce rental income. Real estate investment requires significant upfront capital but can offer great returns over time. To get started with real estate investing, you need to open an account with a brokerage that offers access to REITs.
Potential for higher returns compared to stocks and bonds, ability to benefit from the appreciation of underlying property.
Requires significant upfront capital; liquidity may be limited due to illiquid markets.
Cryptocurrency:
Cryptocurrencies have become increasingly popular over the past few years due to their decentralized nature and potential for higher returns. Investing in cryptocurrencies is similar to investing in stocks in that you can buy and sell them through an online broker or exchange.
However, there are some key differences between the two investments, such as the volatility of cryptocurrency prices and the lack of government regulation. Before investing in cryptocurrencies, it is important to understand all of the risks associated with them. For more information, be sure to research How to Set Up a Crypto Wallet: A Beginner's Guide.
Potentially high return on investment, decentralized nature.
Highly volatile markets, lack of government regulation.
Gold:
Gold has been a popular asset class for centuries due to its status as a store of value. Investors have traditionally used gold as a hedge against inflation and currency devaluation. It is easy to purchase gold coins or bars through a broker or exchange, and gold investments can provide protection against market volatility.
Historically low correlations to equity markets, store of value in times of market turmoil.
Gold prices may not keep up with inflation over the long term, and high costs are associated with storage and insurance.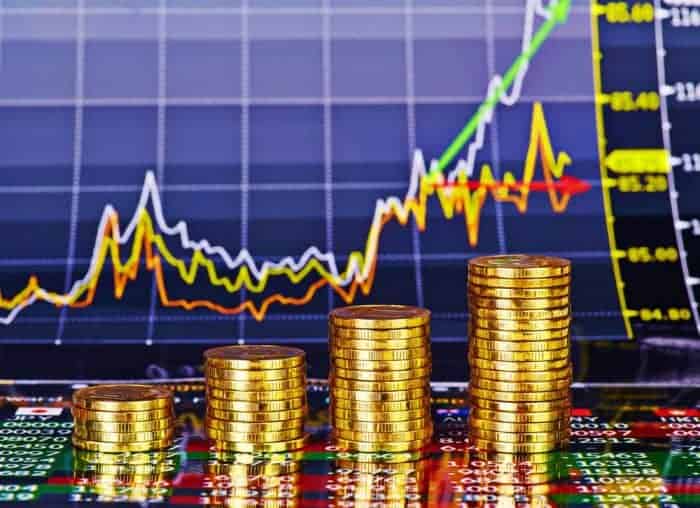 Art:
If you're looking for an alternative investment with potential for appreciation, art is a great option. Art can be purchased through specialized dealers or auction houses and provides investors with access to different types of artwork from around the world. Investing in art has the potential to provide high returns over time; however, it is important to do your research before making any investments.
Potential for appreciation in value over time, diversification away from traditional asset classes.
The art market is illiquid and highly speculative, and costs associated with storage and insurance may be high.
Finally
Investing may seem intimidating at first, but once you understand the basics, it can be an excellent way to grow your wealth and plan for the future. By taking time to learn about the different types of investments available and understanding how they work, you can make smart decisions that will benefit you in both the short term and the long term.
With careful research and thoughtful planning, investing can lead you toward financial security.By starting now, you can take advantage of compounding interest and diversify your portfolio so that it meets your needs today as well as ten or twenty years from now.