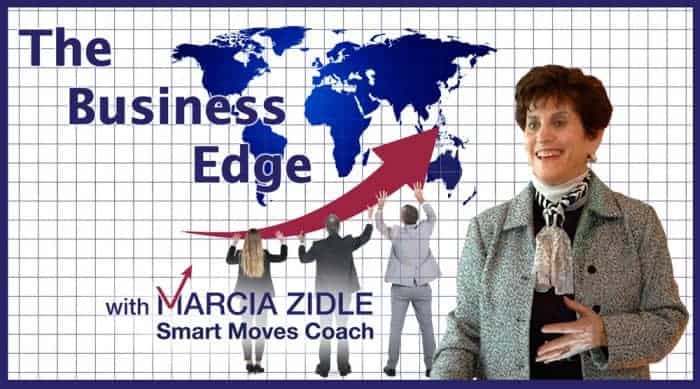 The more successful people are, it seems, the more mistakes they've made. Errors often turn out to be more valuable down the road than the expected outcome. Just ask the chemist who was trying to cook up a strong glue and though he failed—the resulting adhesive is used by millions daily as post it notes. Knowing what to do about, and with, our mistakes, is one of the best success tools around.
Accept the reality that mistakes are part of everyone's life. Even yours. You have made, are making and will always make mistakes. To be perfect and human is a contradiction in terms, make peace with this fact of life and you're well on your way to a great tasting lemonade form those proverbial lemons.

Differentiate between the small stuff and situations that are warning signals. Some people lose sight of the fact that those little errors (forgetting someone's name, breaking your partner's favorite coffee mug) are just part of life. However if the same type of situation keeps happening – if you always scramble at the last minute to complete a task, if your co-workers and family continually complain that communicating with you is difficult – pay attention. Someone once said that insanity is doing the same thing over and over and expecting different results.

Accept responsibility for your mistakes. It's easy to blame other people, poor procedures, miscommunication, etc. for the failure of a project or situation. That only sets you up to repeat the same errors again and again. Get off alone, sit in silence for a while and ask yourself – what did I do to contribute to this situation? How can I make it better the next time? How did my behavior affect other people's actions?
Find people with whom you can process the situation. Seek out honest and trustworthy supporters who will not sugarcoat their feedback or give you with too much sympathy (a little reassurance and empathy are however always welcome). It's amazing how the process of actually verbalizing our concerns and challenges can help us solve them.
Own responsibility for your mistakes. Share your insights with your boss, co-workers, friends and family as appropriate. Tell them how you'll change your behavior and as for input. For example, my inability to get the statistics on time delayed the project for a week. From now on I plan to allow six weeks instead of three for information gathering. Do you have any other suggestions?
Tune in to how you talk to yourself when those big, and even little, things go wrong. Replace that internal self-flagellation (Darn, what a klutz! It's amazing all my dishes aren't broken) with encouraging and problem solving self-talk. For example: OK I'm trying to do too much too quickly. Let me just stop and breathe for a minute here and slow down Or, I'm going to allow myself fifteen more minutes to get across town from now on.
Finally, take action! Use this information you gain from your mistakes immediately and integrate it into your daily life, activities, and behaviors. A colleague once told me information without implementation is useless.
[message type="custom" width="100%" start_color="#FFFFFF" end_color="#FFFFFF" border="#fb7200″ color="# fb7200″]
Smart Moves Tip:
Every experience teaches something. Successful leaders realize there is always a lesson from a setback. At a minimum the lesson may be not to do the same thing again; or to find a completely new way to approach the problem; or to look for advice or examples from those who are getting it right. If you fail to dissect the problem to see what is working and what isn't working; if you keep throwing away the experience, you may be doomed to repeat it.[/message][su_spacer]
How have you used mistakes as stepping stones to a more successful life, career or business? What other suggestions do you have to help move forward?
My Motto Is:
If you do what you always did, you will get what you always got. Therefore, MOVE outside of your comfort zone; that's where the MAGIC happens." To bring that magic to your leadership and business, subscribe to Marcia's monthly Execubrief: Business Edge- Smart Growth Strategies with insights, intelligence and inspiration on how to build great businesses that matter- those that do well and do good.
Did You Know That a New Kind of SMARTS is Needed?
75% of leaders are derailed for reasons related to emotional competencies, including inability to handle people problems, unsatisfactory team leadership during times of difficulty or conflict; or inability to adapt to change or elicit trust. – Center for Creative Leadership. Do you want to boost your emotional and social intelligence and be a more effective leader? Let me help you do it!