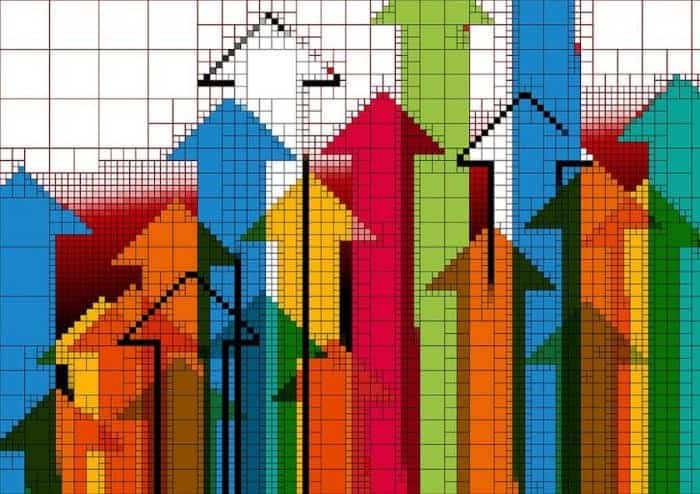 Do you remember exactly how much your business made last year? It's a number everyone concerns themselves with, but they obviously don't give it the full attention it deserves. If they did it wouldn't take long for anyone to realize the number could be so much higher thanks to new technology.
We're now at the stage where businesses are losing tremendous amounts of money because they've not looked into how they could easily improve all aspects of what they do. There are a lot more tech options available these days, so let's take a look at some you'll definitely want to capitalize on.
Cloud Computing
Nearly everything exists in cyberspace today. How does cloud computing work? It basically allows you to store or use things like data and applications on servers you don't control, which isn't actually a bad thing.
It means you won't have to worry about taking care of everything yourself. The small price you pay for other companies to maintain the cloud pays dividends. You'll save on staff, office space, and so much more you will truly appreciate.
Accounting Software
It's probably the one area of your business you dread most of all, but if the books aren't taken care of you know what happens. Looking after your finances has come on leaps and bounds within such a short span of time.
The reason businesses don't fear their financials anymore is because of software like QuickBooks. There are so many features you'll love, but the ability to look at your finances in real time is one of the biggest.
360 Degrees
Why shoot a normal video when you can offer your audience a 360-degree video instead? They're becoming massively popular with brands hoping to improve their social media engagement. It would also be wise to use 360-degree photos.
If you have an online store it could be the easiest way to let a customer know what they're buying, so it's only going to see your conversion rates go up. Neither of them is hard to create if you have the right equipment.
AI Chatbots
When a visitor lands on your website they might want to interact with someone before making a purchase. Perhaps you don't have anyone who fulfills that specific task, but you won't have to hire anyone in the future if you use a chatbot.
We all knew artificial intelligence was going to create special things and a chatbot is one of them. It will be able to talk directly with your customers through a messaging app on its own, plus machine learning is only going to make them smarter.
A Different Reality
You'll find two kinds everyone keeps raving on about and they're slightly different. Augmented reality and virtual reality could disrupt businesses, unlike anything we've ever seen since the invention of the internet.
If you're smart it would be wise to start looking for the exact technology you want to use. Your business will have an advantage against all your competitors, plus you can start using it to make much more money faster.
Password Management
It's hard to calculate how many passwords you'll need due to all the new software you'll be using. Even remembering a different password for each social media platform is a challenge you will ultimately lose.
The easiest way to get around it is by using password management software. You can come up with hundreds of very strong passwords and you'll only need to remember the master one. The software will work on every device you own too.
Staying Connected
All of the new software at our fingertips is revolutionary, but we need a way to connect everything together. Zapier is the perfect example of a solution capable of letting all your apps work in unison.
Someone might send you an email with an attachment throughout the day. You can set up Zapier so it automatically saves the attachment in your Dropbox. It can then be pushed to Slack and you can view it straight away.
Start Throwing Everything Into It
If you're not thinking about using these technologies in your business it's time to change. You don't want to regret waiting another year as you'll kick yourself. The increase in profits you will see from now until then could be huge.