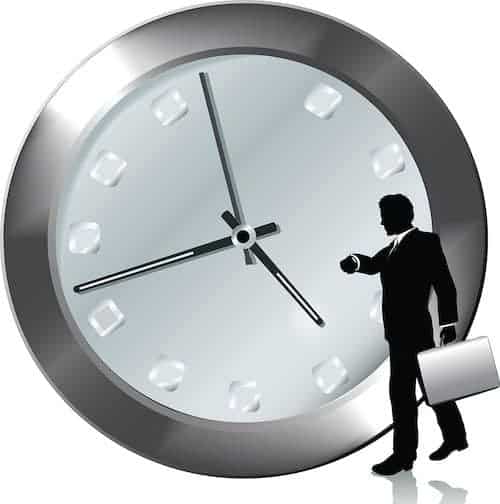 Time management is really a misnomer as you cannot actually control time…..it continues to move forward. What you can control is yourself, so time management is in fact, self-management. If you want to make the best of your day, try to implement the following tips.
Set Your Priorities
Make careful, measured choices about the activities in your life. Focus on spending time that is fun and productive. Examine what you need to get done this week and try to set up short, doable to do lists so that you will actually accomplish the tasks necessary to move you toward your goals.
Be Efficient
No one does everything well. The things you do well usually give you greater joy and require less time so you are happy to do them. Try not to take on jobs with a steep learning curve if you don't have the available time to complete them…..better to delegate those tasks to someone with the appropriate skills to do them well and who would likely enjoy them, too. Recognize when to say no to opportunities that are outside the scope of your interest and skill set and live your life by design rather than by default.
Integrate Your Activities
Many people go crazy trying to figure out how to spend time with friends and family while balancing work commitments, "me time" and other responsibilities. Instead, try to find ways to enjoy some of those activities in a combined manner. For example, perhaps you can build at least some of your social life around people in your work environment who share common interests.
Maybe you can schedule your workout time with a friend or family member. Perhaps there are times when you can work remotely so that you do not actually need to go in to work to accomplish some of your work related responsibilities, thereby being able to spend more time at home with your family.
Actively Manage Time-wasters
Social media, family, friends, co-workers and general whiners all under certain circumstances can use up some your precious time if you let them. Carefully budget your time for the necessary activities that continue to move you toward your goals. Make a choice to limit non-supportive interactions that interfere with you focusing on the things you really need to accomplish. With regard to social media, try very hard to limit your time there as it can easily use up a great deal of precious time which can impact negatively on your efficiency and productivity. It is a tool and can be convenient for keeping in touch with family, friends, and business associates, however, it should not eat up most of your day! Also, be prepared to set aside the time necessary to work on required work related projects without interruptions from co-workers, which will prevent you from completing those endeavours within your assigned timeline.
Be an Active, Willing Learner
There are always new tools and new or different ways of doing things that can save you time on mundane tasks which would then free you up to work on your priorities. It is a good idea to be searching for new ways to gain an hour or so here and there. Remember, today, change is the new norm and those not willing to embrace change and learn new things, will be left behind.
Lighten Up
There is no need to beat yourself up if you can't manage to accomplish all the things you want because other issues need your attention first. Stuff happens, deal with it, and be more flexible! In fact, the world will not come to an end if you do not get everything done on your to-do list today….in fact, perhaps you made it too long in the first place. Celebrate your achievements and re-organize tomorrow or ask for some help. Even when you have planned the "perfect day", one never knows when a wrench will get thrown into the mix and you are back to square one. Every completion is a small step moving you toward your goals, so each one should be celebrated. Crossing items off the list is fun, but do not get bogged down when an unexpected emergency or challenge comes your way.
Remember, time management is the development of processes and tools that increase a person's time-efficiency. These processes and structures will likely be different for different people and that is fine. As long as you have found the ones that work best for you and actually employ them on a regular basis, you will find that you will generally be attaining your goals at a reasonable rate and feeling happy about your accomplishments.