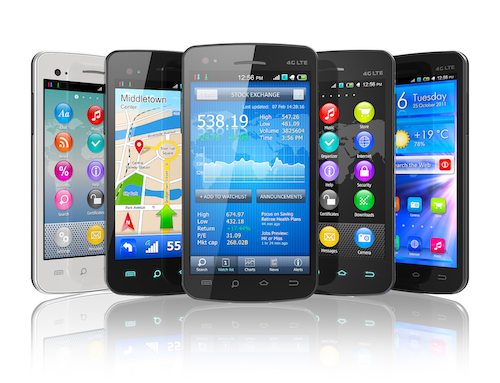 Today's must-have-it-now society has grown smarter and more knowledgeable about consumer arousal.  Formidable techniques like flashy commercials and cute kids to endorse products are less entertaining and even less effective to push sales.  Like within the shift on law enforcement to show video footage in order to quickly capture criminals at large, coaches are grasping the "do as you see and not what you're told" routine.
For instance, Baltimore police quickly captured a shooter within days of him shooting several individuals in Baltimore, as reported by Fox 45.  Spokesman T.J. Smith attributed the swift arrest to the community assistance in identifying the shooter after seeing video footage.
Consumers need to see it in order to believe it.  It is not sufficient to push products or opportunities; potential clients need to see the product and the producer.  They want glimpses into the designer's personal life and they even want to know about their families.  This is partly because they want to emulate the model and partly because people believe what they see.
Sometimes, they need to have faith in things, and visual proof is the quickest way to establish credibility.  There are 5 basic ways to tap into visual engagement that are sure to boost your confidence and your customer base.
Live Stream
Described by Wikipedia as "a video live streaming platform that allows customers to broadcast live video content using a camera and a computer through the Internet and digital media outlets," live stream is a fairly new way to provide onlookers glimpses and often time full access to conferences, meetings, and major events.
The biggest reason to utilize live stream is to provide information quickly, in several ways, as it's unfolding.  No one cares about later; they want it now.  They want to feel connected to the moment. They want experience hiccups, funny moments, and emotional tangents that happen during live events.
There are many free sources that enable live stream.  The top one, Live Stream, is affordable and extremely easy to use.  Not to mention, it is the "only fully integrated system that services all industries with product solutions, reliability, and dedicated support."
Simply, they provide small business owners and entrepreneurs with a team of experts to maximize their time while professionally showcasing their product to millions of potential clients.  Live stream is different from simple video recording because it is in real time.  That means your authenticity, mistakes, and all will be on display whether you want them to be or not.
2. Pictures
The old adage a  picture is worth a thousand words still holds true.  The question to ask, before posting that car selfie or your favorite picture of you and your boo, is, "Will I love it in the morning?"  Entrepreneurs often fall into the trap of creating a false persona and forget the person they created visually through staged pictures and fake living; when their true self shows up, and they want to invite the world in to take part in their moment, it becomes difficult to stay true to self.
For example, if every picture shows you in the best light, making lots of money, and always closing the deal, but you are actually dying inside and not building any new partnerships, you will inhibit your ability to stay true and not seem unstable.
It's best to post authentic pictures and let them create a visualization that your audience wants to shape, instead of overselling things that are not true.  Be yourself and picture yourself, for images last a lifetime.
3. Video
It is literally impossible to be successful in business and not have a Vlog or a video journal of your climb to success, your struggles, your new product, or a video of something that allows your customers to connect with you.  Major platforms have enabled ordinary people to monetize their platforms.
The best-kept secret to creating great videos has nothing to do with the lighting.  In fact, it is similar to creating the best pictures.  The secret is to be authentically you.  Many fail with their attempts to be different and stand out when being you was always enough.
In the movie Collateral Beauty, love and death are portrayed as actual people with personalities.  The goal was to intervene with a man who had lost touch with reality after the tragic loss of his child.