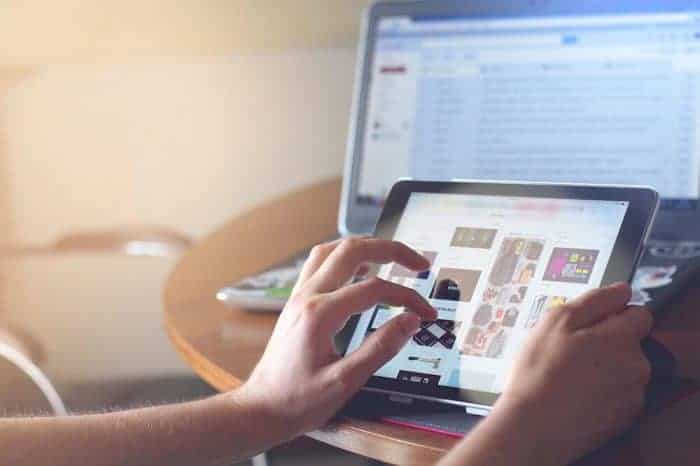 At the center of any good business, there are loyal and happy customers returning time and time again. The way they interact with your company is crucial in establishing a successful company, especially in the online world. If you are setting up your own online business then now is the perfect time to master the art of customer experience. Focusing your attention on customer experience will yield results that will propel your online business to new levels of growth and establish your brand in the online world.
Think back to a time you made a purchase and were blown away by the experience – it's usually the very small details that customers remember, not the products themselves, and this is what you can use to set your online business apart from the rest. If users have a good, all round experience with your service then they are more likely to come back.
What is customer experience and why does it matter?
The whole notion of customer experience is the way that customers interact and engage with your business, whether that's new customers or loyal ones. Good service, small incentives and an interactive experience all make for great customer experience and makes customers feel special. It's important to ask customers these ten questions to ensure you are putting their experience first.
Does CX matter?
Without customers, your online business would fail, so the simple answer is yes. Most companies, whether consciously or not, provide excellent customer experience in the services they offer, but for those companies that are just starting out, CX is a skill that will benefit huge growth and brand trust, which can be hard to establish online then when compared to the traditional brick and mortar stores.
Customer experience is not complicated. The likes of Apple, Uber and Google muster this kind of immersive experience for their customers on a daily basis and this is something you can just as easily achieve through your online business.
The secret is knowing how to please your customers.
UX – customer friendly website design
UX or user experience is a concept web analysts and marketers use to increase all round customer experience and is a very important aspect of building a trustworthy brand that users will want to visit. For great UX, your website needs to be simple to navigate and look stunning to provide customers with the best possible experience.
There is nothing worse than an over complicated site that sends your customers running around in circles. A simple test – if your nan can navigate your website then you're on your way to delivering awesome customer experience to your customers.
How you can do it:
Create a stunning website with a logical layout
Use lots of images
User-friendly content
Understand the needs of your target audience and delivering this as simply as possible
Building an online store has become significantly easier over the years thanks to hosted platforms and online web-builders. If you are creating a website to offers services to customers then platforms like WordPress can be a good place to start. You can use a theme and customize your site to suit your needs.
If you're setting up your own ecommerce business, selling goods to customers, then you can use online store builders to create a great store with UX. Store creators that offer free trials can be great to experiment before opening your own online store.
Use SEO to help answer customer inquiries
With the hustle and bustle of the online world, it pays to listen to what your customers really want. What will a customer type into the Google search bar to stumble upon your page? SEO is crucial to online success and neglecting good SEO practices could land your business on page 20 of Google (not somewhere you want to be hiding). Invest time and, if necessary, experienced professionals to make your site easy for search engines and users to find.
Though I won't be going through the ins and outs of what makes good on-page SEO, one practice that will really yield results is keyword research. Not only in the sense that it will get your site ranking but to help understand what users actually want and are searching for online. Quires and product searches will unearth lots of valuable data about users in your specific niche, and you can use all this information to give them what they want.
How you can do it:
Lots of varied keyword research in your niche
Customer questions found on some free keyword research tools, like io
Take note of Google suggestions from the drop down search bar and related questions and topics at the bottom of the page
Look at what your competitors are up to just in case you are missing something big
Create unique and personalized content your customers want
Minimize start-up costs using free keyword research tools like Answer the Public and Ubersuggest. Or if you just can't stand to think of research with no data then paid tools like Google Adwords can be useful. Respond to what users are asking for by offering the tools that they need to achieve it. Set up a blog with how-to guides or create genuine product buying guides to help customers make decisions. Give users what they seek to offer a great all-round customer experience.
Get customers involved in your brand
One of the quickest ways to promote brand trust and offer great CX is with user generated content. What better way to promote customer experience than by using customers' opinions, reviews, guest posts, social media posts and video content on your site and through your social media channels.
It's becoming more apparent than ever that users, especially millennials, rely upon user-generated content to make a vast number of their purchases. By not tapping into this medium then you risk missing out on this whole target group. Find a way to bring customers into your online company to create an online presence they will follow.
How you can do it:
Create a social media campaign that encourages user-generated content – incentives work well to get the ball rolling, like a free prize or a retweet
Include a reviews section on your site and encourage customers to review with a confirmation of purchase email
Include user-generated content on product pages, like Instagram feeds of customers wearing the products themselves
UGC (user generated content) will show customers why your products or services are better than anyone else's. Offer value and give them the chance to be featured on your website to master the art of great customer experience.
Customer experience mapping
Customer experience is all about customer satisfaction through all interactions between the customer and your business. Mapping out your customer's emotional journey means you can identify crucial touch points where customer interaction could be improved. Information like this is paramount to putting customers at the forefront of your online business because you can discover ways to make interactions with your customers more meaningful and give them an experience they will remember every time.
How you can do it:
Research and gather data for more information about your site and customer behavior. For example, if you have a high bounce rate on a specific page then it's time to ask the question why?
List all relationships your business has with others. Write down what they do for you and what you do for them
Create a persona of the typical customer, searching for a specific product. Now walk through their journey and write down all the steps they need to complete to reach their end goal
Identify all touchpoints and interactions your persona has with your business to reach their end goal and see if there is any room for improvement
Find out who is responsible for handling and maintaining these touchpoints. (if you are a small business then this might be yourself)
Create a customer emotional scale and decide how your customer was feeling throughout each touchpoint
Use all this information to identify bumps along your customer's journey and use creative and innovative ways to fix these problems
Customer experience mapping can unearth crucial information about your customer's journey and highlight ways to improve interactions between your company and customers. If you are a company operating online then customer journey mapping is even more important because these are the only touchpoints your customers have with your site and your company.
Let's face it, without customers your online business wouldn't be up-and-running. It makes perfect sense to put customers and their experience at the heart of all your endeavors to create a trustworthy online presence and drive your company to success. Here are a few more ways to put customers first. How will you ensure customers are at the heart of your online business?