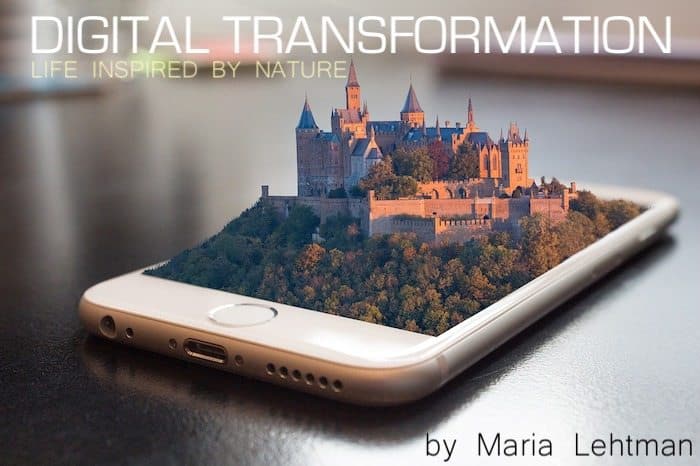 Digital Leadership Principles
"True leadership evolves before anyone is committed to following you. It develops during the trials and errors trying to push your vision through. It is born in the moment of quiet contemplation."
~Maria Lehtman
Are you looking for the secret success formula for succeeding in digital age leadership? It exists – although it may not be what you expected.
According to Vince Molinaro "Leadership is a decision, and you have to deliberately make it." Outlining the thought process that guides the strategic decision-making could take more than one post, but I wanted to share the high-level concept I have found successful during my career.
Critical Steps Before Making a Decision
In 2015 PWC conducted a study using a research methodology developed by David Rooke of Harthill Consulting and William Torbert of Boston University. Out of the 6'000 senior executives, only 8% were considered strategic leaders.
The key to strategic leadership lies in the ability to master change and transformation. One of the 10 Principles of Strategic Leadership is taking the time to reflect.
Before forming a decision, you need a vision. To create one you need to take note of your thoughts. When we enter a position or counter a new situation, we typically have a 'gut feeling' about it. These moments are an opportunity to let your intuition guide you.
What is Intuition?
Intuition is aggregate silent knowledge. Before you can fully trust your intuition in decision-making, you need experience. Your mind needs a frame of reference from similar situations to select a correct response.
As Kelly Turner, Ph.D. writes in her post The Science Behind Intuition the use of intuition has diminished in modern days as we do no need a fast trigger for safety. These alerts are usually coming from the right side of our brain, an instinctual operating system.
Intuitive thinking becomes more evident in conflict situations. It has proven so critical that in 2014 the Office of Naval Research invested $3.85 million in a research program to understand the phenomena of premonition. The battlefield intuition aids decision-making in complex situations specifically when time is short, risks are high, and level of information is minimal.
"Intuition is the Highest Form of Intelligence "
~Sylvia Clare
With cognitive computing trying to decipher how Artificial Intelligence (AI) is best programmed to anticipate and react to problems, we come to understand that our mind knows much more than we realize.
The use of intuition in decision-making has been found to have U-shaped development. A novice will rely on immature intuition until conforming to the new environment, rules, and regulations. Intuitive progress starts another upward curve with time and experience forming a mature intuition. Once you have the necessary career experience, you have better insight.
According to Rodney Brooks, an Australian roboticist, one of the eight challenges for Artificial Intelligence is that biological systems can adapt to new environments whereas software comes with fewer dimensions. We may counter the same issue multiple times and resolve it differently each time.
Why is it Necessary to Establish a Firm Connection with Intuitive Intelligence?
Let me frame it this way: if repetitive tasks will be handled automation and release our time for greater creativity and governance – can we afford to ignore the wealth of our intellect?
To give you one example: the few times I ignored my gut feeling I ended up hiring a professional who changed his or her position within 18 months. In IT industry every hiring is a significant investment. The talent might have been the right one but at the wrong time.
On a grand scale intuition with the correct level of self-discipline can guide you in leading large organizations through change. I am underlining this ability because the cycle of change is speeding up. The millennials and digital natives making up 75% of the workforce by 2025 will challenge the traditional operational leadership style.
The positive news is that intuitive skills also develop further with age. Experience increases the ability to interpret future trends and patterns.
The Techniques for Enhancing Intuitive Decision-Making
From years of personal experience in meditation and learning how to lead people with silent collective intelligence, I can assure you that there are no shortcuts to it. My approach has evolved and changed to match the circumstances in my personal life and career.
Here are some of the main techniques I have used in developing intuitive decision-making:
Calm your body & mind. When I discuss meditation and mindfulness techniques I sometimes hear a response: "I tried it – it doesn't work for me." To me, it is like saying: "I took singing lessons and I'm still not performing like Renée Fleming." Try to explore methodologies that are yours. Examples; take three deep breaths before making a call, go for a swim before starting your working day, sit quietly in the garden before going to bed. One of my most productive decisions was to start using noise-cancellation headphones during flights, close the laptop and listen to meditative music.

Pay attention to how your gut feeling Do you have a physical sensation, is there a memory flashback, insight, or a dream? Note them down. I kept a light dream journal for years until I learned to separate levels of intuition from recollection of current events and memories. I also learned to observe my breathing and pulse – how my body reacted to different options.

Learn to listen attentively to your digital and physical ecosystems and pay attention to the energy levels – especially in you. Learn to follow the path of higher energy. I tend to feel drained or uninspired by options, people, or projects I should not engage with. Sometimes conditions need to be adapted for me to do so successfully.

Learn to differentiate between intuition and perception. Intuition can also lead to a disruptive course of action, but you will always need objective knowledge and a calm mind to realize the full potential. Wait and listen – leave a pause – before you react.
People who have learned the intuitive and meditative techniques can only guide others. Your learning path to applying intuition and sense-making is as unique as your leadership style!
Sources:
https://hbr.org/2005/04/seven-transformations-of-leadership
https://www.strategy-business.com/article/10-Principles-of-Strategic-Leadership?gko=25cec
https://www.psychologytoday.com/blog/radical-remission/201405/the-science-behind-intuition
http://time.com/4721715/phenomena-annie-jacobsen/
https://en.wikipedia.org/wiki/U-shaped_development
https://en.wikipedia.org/wiki/Rodney_Brooks
https://en.wikipedia.org/wiki/Millennials
https://en.wikipedia.org/wiki/Digital_native
http://dmresourcecenter.com/unit-1/digital-natives/
http://liveanddare.com/types-of-meditation/
https://lehtman.wordpress.com/2017/03/14/mindfulness-how-to-reduce-stress-in-minutes-by-thinking-more/