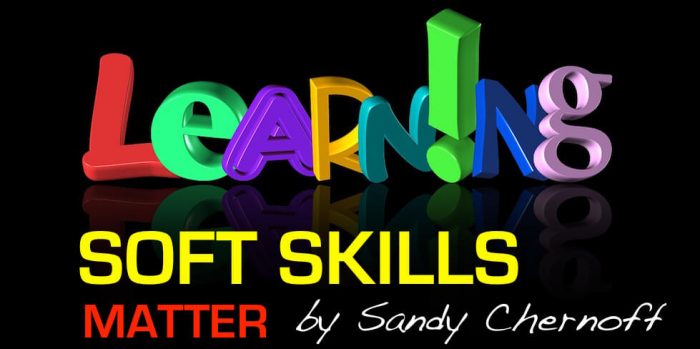 Human beings are usually not good with change as they prefer to continue what they know and are comfortable with already.  Therefore when a change needs to be introduced there are some simple ways to make sure that you will have a better chance for buy-in from your employees.
Here is an influence model that speaks about four principles of change.  This model says that if change is to happen in an organization, it will be a combination of the leaders being role models, the people having a clear understanding of and alignment to the change, as well as the capabilities to act on it. In addition, the organization will develop the systems and processes to make this happen by listening to the rumours that abound and addressing the concerns of their people so that they can provide compelling reasons why the change will be advantageous to everyone.
While these models vary in terms of specifics, the practitioners and experts agree on the following:
The need for clear and honest communication to ensure a sense of urgency as well as the vision ahead when the change is implemented.
The need for leaders to be more involved in change efforts and also act as role models for the rest of the organization to show that they are completely committed to this change.
The need for systems and processes that will ensure that the change will actually be transformed into a habit.
Experience has demonstrated that there are four principles that require attention. If these are not managed correctly, they can give rise to deeper issues that will impede success in even the best-performing organizations.
Communication that becomes more of an advertising campaign with unidirectional messaging targeted to the "what" and "how" rather than the "why" behind the change.  It needs to be clear, concise, and honest.
Leaders need to be seen as "fully committed sponsors" and their attention must be focused and intentional as they are setting the tone for the change.
The Progress that should be measured formally, so that it shows that the change is beneficial and working well for the organization.
4. A supportive and encouraging launch of change initiatives and priorities should demonstrate the advantages the change will bring and not weigh down the organization and make focus impossible.
Below are some ways to combat situations that could work against the change being successful, rather they are ways that will improve the odds of successful change implementation.
I. Principle One: engaging communication
What usually happens:  Communication becomes more of an advertising campaign with unidirectional messaging targeted to the "what" and "how" rather than the "why" behind the change
Why it happens:  One-way communication – the recipients of the information are left alone to interpret it for themselves (so the same information can be seen in different ways by different people, depending on their previous experiences, current mindset, etc.). Additionally, attention spans vary so greatly from person to person that a large percentage of the communication may be lost. Communication focuses solely on the "what is next" and the "what to do", which means that recipients are not guided through the "why" of the change. Thus, a sense of urgency is not created, and people are less open to and motivated by the "what to do next."
How to do it better:   The way to ensure engagement and alignment is to work through an interactive communication tool. Participants can use discovery-based methodologies in a structured way to reach conclusions themselves as to why the change needs to happen, and what they need to do to make it happen. These tools have to be company appropriate and moment-specific and must be leader-led to ensure the right conversations are taking place. Such tools, like engage maps, are structured around the three themes of "Why the change", "What is the new framework/model and what does it mean for us", and "How will we get from where we are now to the new desired state."
II. Principle Two: true leadership
What usually happens:  Leaders who are seen as "false sponsors" because their attention is divided and their interest waivers. When this happens they do not look like they are committed to the change.
Why it happens:  In many changes and transformations, leaders focus on "business as usual" and delegate the change process to departments like HR or IT, or to external consultants. This produces a disconnect. In addition, leaders are often not aligned with the changes themselves and, therefore, when their teams face issues or questions, their responses and actions are contradictory to the change.
How to do it better:   It is key that leaders be seen as role models. In order to do that, they must be the first ones to align with the change and, therefore, be the first ones trained on tools such as engage maps. They also need to take ownership of the change for their people.
III. Principle Three: the need for measurement and monitoring
What usually happens:  Progress that rarely is measured formally, and when it is, looks only at lagging indicators is not presenting a positive picture, rather it appears to be focusing on the negative which is not a good approach.
Why it happens:  Many transformation and change efforts focus on the very end indicators (such as the percentage of new digital clients in the bank), which become lagging indicators (only measured after it happens). Sometimes these types of measurements make it very difficult to show the positive impact of the transformation process which can turn people away from acceptance and implementation.
How to do it better:  It is important to be able to track both result-oriented indicators as well as activity indicators, as they can reveal a leading effect. These leading indicators can also identify the barriers to transformation and give us "heat maps" as to where the positive action is happening and where it is not.  Then the leadership can decide how to address the barriers so that the change can continue to move forward.
IV. Principle Four: the essence of focus
What usually happens:  A continuous launch of change initiatives and priorities that weigh down the organization and make focus impossible.
Why it happens:  Change fatigue is a common issue in organizations: "This year's change initiative is …." tends to become a joke for employees. The complexity of the tools and models of an organization can make it difficult for employees to know what is expected of them.
How to do it better:   Limit transformational actions to the ones that are crucial and require the employees' full attention. Link these actions to the rest of the changes in the organization, such as compensation system changes, reporting shifts, and organizational moves.
It is definitely worth investing the time and resources in a change management people process that looks at these four principles and implements ways to ensure the right impact. As an old African proverb states, "Tomorrow belongs to the people who prepare for it today."
So, if you want to implement a change in your organization you need to come up with clear communication that lets your employees know exactly why this change is going to be beneficial not only for the organization but for all of us who work there.