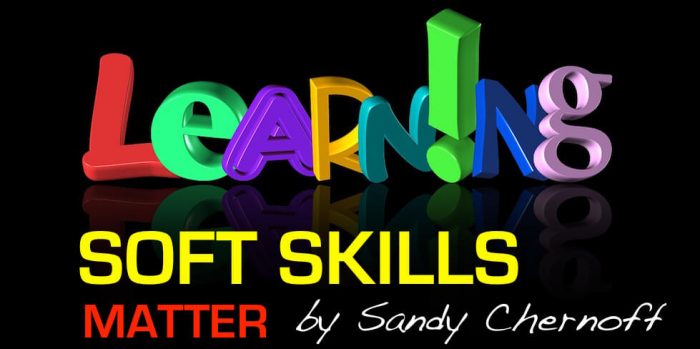 Sometimes, leaders do not realize that their style of leadership may not be perceived as they wish or expect and in fact, the perception is actually the reality!  In the end, one of the most difficult tasks of successful leadership is the actual understanding that you are not what you think you are, but rather how what you do and say and how you act are perceived those you lead.
In today's fast-changing business world, developing leaders is extremely important. Some companies leave leaders alone, while others put their leaders through a development program.
Which do you think would be best for both the people and the organization? Here are 4 keys that you might want to consider when starting a leadership development program for your company.
Potential Job Fit:
The first and most important question is, "will this person be right for the job?"  That key issue has everything to do with whether that person is going to succeed or fail in this leadership role. If you put a person who is afraid to delegate, who cannot make decisions, or is a poor communicator in a position as a leader they will be unlikely to succeed and why would you set them up to fail? You need to be sure that the person you are considering for this leadership role has all the skills necessary to become an excellent leader.
360 Feedback:
Honest feedback is one of the most effective ways to help develop effective leaders. If a person does not realize how they are being perceived and especially if their perception of how they are doing is vastly different from their team's experience, they will not be very successful.  That is why 360 feedback from their team is so essential to their success…..better to know exactly how you are doing and where you can improve so that your team can be high performing. The more leaders are self-aware, the better they will become. Not only should they know more about themselves, but they should also try to get to know more about the people they are leading so that they can recognize their potential and help them to fulfill it.  There are many simple assessment tools out there to receive helpful feedback and should be employed from time to time so that leaders can become better at their jobs.  Honesty, competence, decisiveness, forward-looking attitude, a bit of a risk taker, open to change, and effective communication are all key skills for excellence in leadership.  If a person does not have these skills but is eager to learn, support for them to acquire those skills is essential to their success and the success of those they are leading. (read the next key)
Coaching and Training Opportunities:
People develop best on-the-job when they are offered the opportunity to upgrade or update the skills they possess and then to learn new ones that would offer them the chance to increase their responsibilities or be offered promotions.  When you have defined exactly what you expect from your leaders you next need to make sure that the leader fully understands your company's culture, job processes, expectations, and systems. To help train your leaders, it is important to create an individual project, a team project, or even a major training event so that they can acquire the necessary skills to meet your expectations for them.  Another way to do it is to provide mentorship opportunities for your leaders. In this way, they can grow into good leaders and also learn how to coach and mentor their team members so that they can be the best they can be as well. Coaching is a consistent and reliable management style that creates an open line of communication, the chance to get to know the team members, and an opportunity for personal growth.
Drive and Purpose:
It is certainly crucial to create a specific development plan for your leaders so that they will be able to visualize their future with your company. Once a job or a role becomes stagnant, motivation begins to wane as they feel bored, disengaged, and unchallenged. Building a career path for your leaders will help them to focus on outcomes and work harder because they have a clear goal in mind. It also important to acknowledge your leaders for significant performances or achievements and recognize them publicly.  By the same token, they should do the same for their team members.
Leaders do not just develop overnight. It is true that some people have more leadership skills naturally, however, those who wish to do well can certainly learn the necessary skills to become effective.  In the end, leaders need to be continually trained and developed in order to succeed in any company. Often, employees are afraid to speak up when they see something a leader may be doing incorrectly; which means that the leader will continue to make the same mistake because they do not realize what they are doing is not working well. Open honest lines of communication, continuous coaching, and recognition will motivate your leaders to be the best they can be!  Remember, the better your leaders are, the better your company will be!