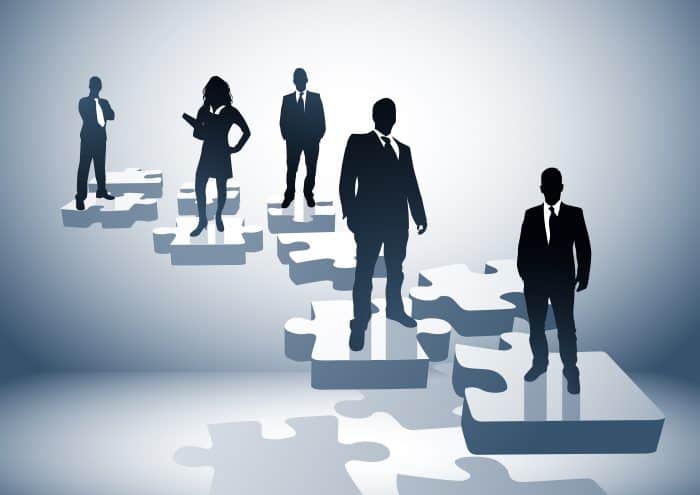 Team building doesn't really have the best rap. When an entrepreneur says, "We're going to some team building exercises?" all employees starting re-running episodes of the famous TV show The Office and Steve Carell's awkward leadership. Still, things don't have to end up being this way. All you have to do is put some effort into finding a fun and effective team building idea for your people. Luckily, this is something many entrepreneurs in Australia started to do, which means there are more and more team building opportunities all over the country. We've come up with 4 cool team building ideas for your Australia-based company that might be exactly what you were looking for.
Escape rooms
If you want to see your team perform under pressure, escape rooms are the thing to go for. Basically, escape rooms are all about locking your team members in a room, giving them some random clues and having them trying to figure their way out. Of course, all of these have been designed specifically to help your employees improve their teamwork skills. Not only this but by sending your team members to one of these, you might be able to identify future leaders for your company. And since more and more Australian companies decide to sign up their employees for this fun experience, there are plenty of new escape rooms being opened every day and finding an escape room you'll go for should be a real piece of cake.
Bubble soccer
Bubble soccer is another fun activity that's guaranteed to give your team a boost. This "sport" requires your employees to work together in order to beat the opposition. Bubble soccer is action-packed and it's safe to say it'll make your employees laugh since there will be a lot of falling and bumping into other players on the pitch. This fun "sport" is a new form of team building and it seems we're yet to see more from it, when it comes to team building. However, there are plenty of places where you can give this team building exercise a go. So, no matter if you're based in Sydney, Adelaide or Broome, there's got to be a bubble soccer field you and your employees can pay a visit to.
Paintball
There's a reason why entrepreneurs all over Australia consider paintball to be one of the best team building exercises there is. Paintball is fun and it promotes teamwork and decision-making, which is exactly what you should aim for when trying to make your team more effective. Another great thing about this activity is that it gives your employees a chance to forget about their to-do lists and focus on something else. Spend an entire day at some of the best paintball fields and you'll be guaranteed to see your team become more efficient. And if you want to keep things fresh, you can keep visiting new paintball fields across the country. For example, you can rent a Sydney to Canberra bus and visit some of the capital's finest paintball fields.
Movie-making
If you want to give your employees a chance to be creative while enhancing their teamwork skills, movie-making is the right option for you. All you're going to need for this team building exercise is a camera and movie idea for your employees. When it comes to short movie ideas, recreating some of the popular movies or recording a short documentary about your city is something you can never go wrong with. Luckily, Australia is full of beautiful spots your team members can film at. For example, if you're based in Sydney, your employees can film at places such as Hyde Park and Manly Beach. Just make sure everyone are involved in the project. Some of them can appear on-screen while others can work behind the camera.
No matter which of these 4 ideas you decide to go for, you'll be guaranteed to find just a perfect place in Australia for executing your next team building exercise. Of course, you should always keep looking for new ways to encourage your employees to work together as a team and there's no reason why you shouldn't explore all of these cool team building ideas in the future.