"FROM INTENTION TO ACTION – RESTORE, REVITALIZE, RECONNECT, ILLUMINATE, INFORM, INSPIRE."
360° NATION STUDIOS PRODUCTIONS
LET'S REDISCOVER HUMANITY
Bringing you the best of the best when it comes to unparalleled "for-good" versus "for-profit" productions. We reach across the world in an effort to capture, produce, and deliver positive, uplifting messages. All in our quest to rediscover humanity at its very best. Period.
The Friendship
Bench
In times of chaos & uncertainty and even in times of peace & tranquility, we're simply better together – which why 360° Nation and #HumansFirst have constructed a virtual friendship bench "for good". A bench where people are bound together by choice, founded upon a universal good-faith commitment to listen, understand, respect, empathize with, and support one another. Take your seat on the Bench weekly on Thursday alongside your co-hosts; Melissa Hughes, Mike Vacanti, and Dennis Pitocco.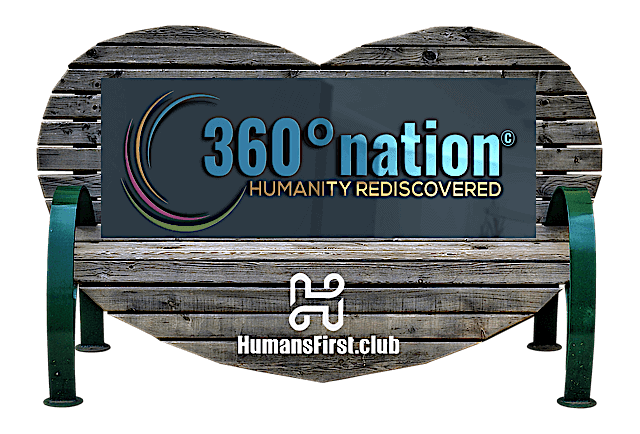 Salon 360°
Shift Happens
Enough superficial talk, platitudes, and clichés. Enough short-lived fury over the bylines and the headlines. Now, more than ever, it's time for less talking and more walking. It's time for us to start rebuilding the world we all want to live in. It's time for us to understand that what we do and how we do it makes a difference —and to decide what kind of difference we actually want to make. It's time for rich, adult conversations in search of real action and real solutions. Join your co-hosts, Mark O'Brien & Dennis Pitocco in the Salon as we work together to create positive ripples of change –one voice, one person, one ripple at a time.
Synopsis 360°
Novel Ideas
Ready to share & expand your perspectives inspired by reading, listening, or watching? Join co-hosts Jeff Ikler and Laura Staley along with Carol Andersen and Mac Bogert in this novel approach to exploring hot topics across the world of multimedia today!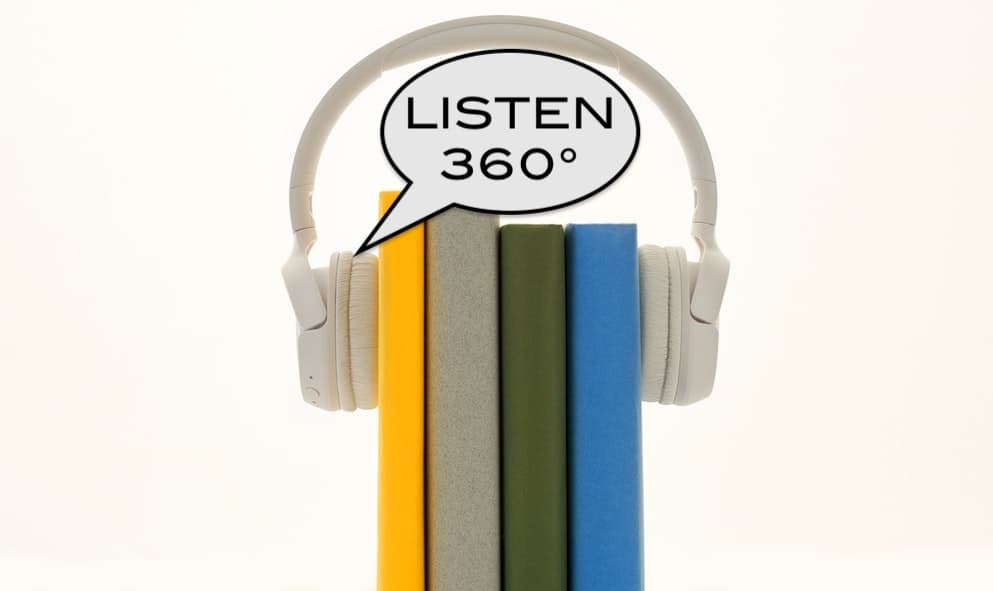 Listen 360°
Disconnect to Reconnect
"Listening is an art that requires attention over talent, spirit over ego, others over self." –Dean Jackson ... Join Charlotte Wittenkamp & Colin Smith "The Listener" as they create a space where you can enhance your listening skills, while "disconnecting to reconnect" with yourself and others.