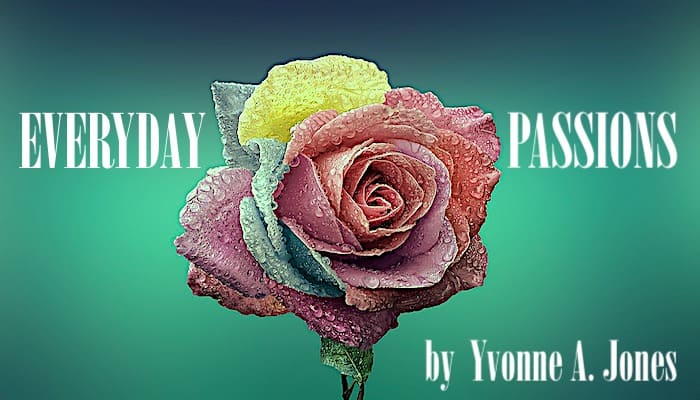 Several years ago in introducing myself at a networking event, I shared that I help businesses stop the customer chase.  One curious person asked me, "How do you do that?"
After asking some clarifying questions to make sure I understood what the person was really asking, I explained that I specialized in helping businesses retain their customers so they avoided the need to be constantly replacing 'lost' customers.
Today, nine years later, business owners from small businesses to large organizations, have come to realize that it's no longer "business as usual."  They have to do things differently or they'll be left behind.
In order for businesses to keep growing, focus must be placed on customer retention.
Since customer retention is the important outcome every business wants and needs, what should they pay attention to in order to get there? Following are 3 essential steps to customer retention you need to implement.
Customer Service
Good customer service is no longer good enough.  It has to exceed expectations.
Superior customer service is where the relationship begins. It's not enough to WOW the customer at the beginning of the relationship. The WOW factor must permeate everything you do so that the customer will become emotionally attached to you, if you're a Solopreneur, and to your business if you're a larger organization.  This leads to someone becoming a loyal customer.
One of the basic needs of your customer is that she wants to feel that she's important to your business.  When you're able to communicate how much she's valued by your business and you show this by engaging with her, getting her feedback, and acting on it, where necessary, you're one step closer to gaining her loyalty.
Going the extra mile is another way to make your business stand out with superior customer service.  You see, too many people are content with doing just what they need to do to fulfill their obligation to the customer.  By going the extra mile you will stand above the crowd and set yourself or your business apart.  Good customer service is no longer good enough.  It has to exceed expectations.
Customer Experience
For a business to achieve continued success, it [customer retention] is a shift that must be made.'
Your goal should be to make your customer's experience with you a memorable one…in a good way. 
In the article, Customer Experience is Essential to Client Retention, a luxury jet president and co-owner noted that 'retaining clients through high-level service and interactions is more valuable than acquiring new ones.'  The article continues that 'The executive admitted that when starting a business, growing through retention is not a priority for the first years. However, for a business to achieve continued success, it is a shift that must be made.'
Be aware that this experience may not always take place face to face.  Your customer may have a simple question that's important to her.  Her experience in getting the answer or finding the answer can make a difference in how she feels.
When was the last time you took a step back and placed yourself in your customer's shoes?  Is it easy to get or find answers to questions about your products or services? If they purchased one item from you, is it easy to identify if you have another product or service that would uplevel their first purchase?  Your operations manual may seem straightforward to you, have you tried it as if you were a customer new to the product in order to determine if it's really easy to follow?
What are the questions you're asked frequently?  Could you add an FAQ tab to your website with questions and answers to Frequently Asked Questions?  The fact that more than one person has asked, it means that others may have the same question but never take the time to ask.
Be proactive in identifying the type of help your people need and solving these issues before they're asked. This is a great way to exceed expectations and create loyalty.
Every time your customer encounters a challenge, it removes some of the emotional bond so ensuring that they have an excellent customer experience will bring them closer to customer loyalty and retention.
Relationship Marketing
Relationship marketing views that first sale as the beginning of a long relationship which is nurtured through effective communication and engagement.
The entire process considered in this article is often referred to as ask relationship marketing.  However, in this section, I want to focus on the importance of building strong relationships with your customers.
Relationship marketing differs from transactional marketing in the sense that transactional marketing focuses on a one-time transaction.  That's the end goal.  So everything leads up to a one-time sale.
Relationship marketing, on the other hand, views that first sale as the beginning of a long relationship which is nurtured through effective communication and engagement.  You must have a strategy in place which allows you to stay in contact with your customer. This is often enhanced by creating a community around your brand, as well as creating incentives and loyalty programs.
You cannot assume that your customer is going to automatically return.  You have to be proactive in nurturing that relationship and giving them reasons to return.
How do you feel when you receive exclusive deals just for being a customer?  Your customers will feel the same way.
CONCLUSION:
When you combine superior customer service, excellent customer experience and building strong relationships, you will get customers who buy from you not once, but become repeat buyers. In addition, as you nurture these long-term relationships, you're a lot more likely to have customers who buy from you repeatedly and go on to tell others about the great value you offer.
Claim your copy of Relationship Marketing: Key to Small Business Success; Discover 5 Ways to Leverage Customer Relationships to Grow Your Business Quickly
https://www.luxurydaily.com/customer-experience-is-essential-to-client-retention-magellan-jets-owner/