If you're planning a road trip in the near future, you'll want to make sure that it's as successful as possible. There are many things to consider when taking a road trip, such as where you're going and what you'll be doing once you get there. This blog post will discuss 15 tips that will help make your next road trip a success!
1: Research Your Route
Before you hit the road, make sure that you do your research. Use online resources to learn about the roads you'll be taking and plan out your route in advance. Be aware of any potential road closures or construction that may affect your travel time. Plan your route around these potential issues to make sure that you're not delayed.
2: Pack an Emergency Kit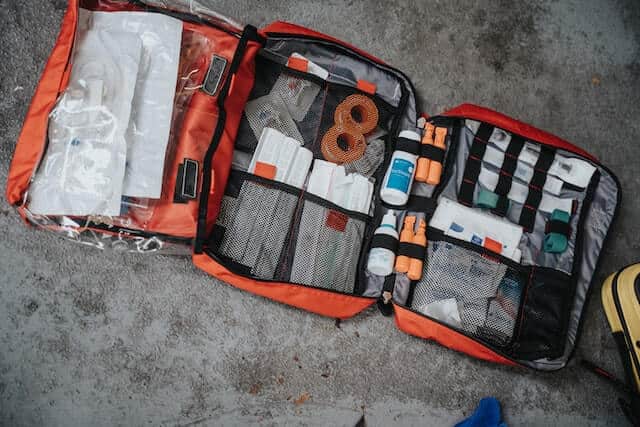 It's always a good idea to have some sort of emergency kit in your vehicle, no matter how short or long the road trip is. Include items such as a first-aid kit, jumper cables, flares, and a flashlight with extra batteries. Be sure to also include any medications that you may need while on the road. Your emergency kit can save you from a lot of trouble if something unexpected happens.
3: Pack Snacks
It's always helpful to have some snacks with you for those times when you get hungry but can't stop for a meal. Pack healthy snacks such as granola bars, trail mix, and nuts that will give you energy throughout the trip. Stock up on drinks such as water or juice so that you don't get dehydrated while driving.
4: Bring music
It's always nice to have some music playing while on the road. Invest in a good car stereo and bring along your favorite CDs, tapes, or MP3s. You can also use an iPod or other device to play music directly from your phone. Additionally, you can use satellite radio that will give you access to hundreds of stations and all sorts of genres of music.
5: Plan Fun Stops Along The Way
Make sure that you plan fun stops along the way so that you don't get bored during the trip. Look up interesting attractions near your route and make plans to visit them when you take breaks from driving. This will give you something to look forward to and make your road trip more enjoyable!
6: Stay Connected
Be sure to bring a cell phone or other device with you on the road so that you can stay connected. You will be able to make calls and check emails, as well as use GPS systems if needed. It's always a good idea to have some sort of communication device in case of an emergency or if you need help while traveling.
7: Bring entertainment
Bring along books, magazines, travel games, decks of cards, etc. This will provide entertainment during those times when you're not stopping at attractions or taking breaks from driving. The time in the car will go by much quicker if you have activities to keep yourself occupied.
8: Keep Alert
Make sure that you stay alert and focused while driving on your road trip. Don't drive when you're tired or distracted, and always use headlights at night. Make sure to take regular breaks from driving so that you can rest and refresh yourself before getting back behind the wheel.
9: Share Driving Responsibilities
If possible, try to share the driving responsibilities with a passenger in your vehicle. This will help break up the monotony of the long drive and allow both of you time to rest in between shifts. If traveling alone, make sure to stop regularly for short breaks so that you don't get too fatigued from driving.
10: Check Your Vehicle
Before going on your road trip, make sure that your vehicle is in good working condition. Have a mechanic look over it and make sure everything is up to date so that you don't run into any problems while traveling. The last thing you want is to be stuck on the side of the road with car trouble!
11: Get Familiar With Traffic Laws
Make sure that you are familiar with the traffic laws in any states or provinces that you will be traveling through. You should also become knowledgeable about any speed limit changes between states or provinces, as this could have an impact on the time it takes you to get where you need to go.
12: Get a car accident lawyer
It's always a good idea to have a car accident lawyer on hand in case something unexpected happens, and you need legal advice. Look up local lawyers who specialize in cases related to car accidents, and keep their contact information with you just in case. This will ensure that you are well-prepared for any situation that may arise during your road trip.
13: Manage stress
Long road trips can be stressful, so it's important to find ways to manage stress during the journey. Try to plan ahead for any potential delays or obstacles that may arise, and take time for yourself along the way by stopping for breaks or indulging in activities you enjoy.
14: Use navigation and maps
Make sure to have a good navigation system and printed maps on hand. This will help you find your way if you get lost or need to take an alternate route. It's also smart to program important destinations into the GPS so that you don't have to constantly refer back to paper maps or directions.
15: Accommodation
If you're not traveling with family or friends, be sure to book accommodations in advance. This will save you time and money in the long run and ensure that you have a safe place to stay while on your road trip. Make sure to research hotels, motels, campgrounds, etc., before choosing one so that you can find the best option for your needs.
A successful and enjoyable road trip requires planning and preparation. Taking the time to get ready ahead of time will help make your journey more enjoyable and stress-free. By following these tips, you can be sure that you'll have an amazing road trip experience!